Author: Armin Vambery (1863)
Photos: Konstantin Novakovic (Merv, Turkmenistan)
Armin Vambery was a Hungarian scholar and traveller. At the age of twenty-five he went to Istanbul, where he spent six years studying languages. In 1863, after waiting at the Turkish Embassy in Tehran for eight months before a suitable caravan appeared, he joined one made up of pilgrims returning from Mecca to Eastern Turkestan. He travelled disguised as a dervish, crossing the Caspian Sea and the Kara Kum (Black Sand) desert, which occupies about 70% of the area of today's Turkmenistan. This is a short extract from his account of his Karakum desert ordeal.
Then we had had rain water; but here there was not a single source that could be turned to account. With unutterable regret our eyes rested on the Oxus, that became more and more remote, and shone doubly beautiful in the last beams of the departing sun. Even the camels, who before we started had drunk abundantly, kept their eyes so full of expression for a long, long time turned in the same direction!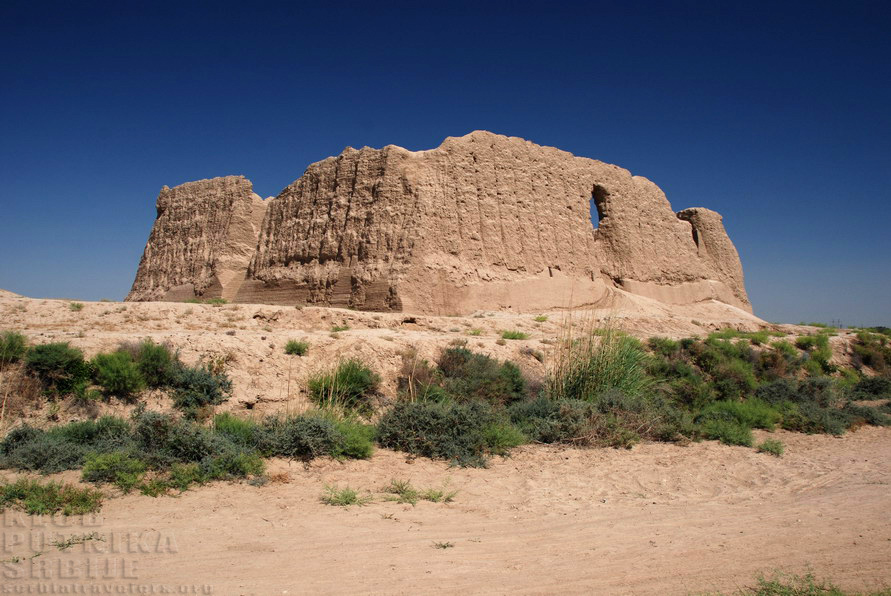 Our morning station bore the charming appellation of Adamkyrylgan (which means 'the place where men perish'), and one needed only to cast a look at the horizon to convince himself how appropriate is that name. Let the reader picture to himself a sea of sand, extending as far as eye can reach, on one side formed into high hills, like waves, lashed into that position by the furious storm; on the other side, again, like the smooth waters of a still lake, merely rippled by the west wind. Not a bird visible in the air, not a worm or beetle upon the earth; traces of nothing but departed life, in the bleaching bones of man or beast that has perished, collected by every passer-by in a heap, to serve to guide the march of future travellers!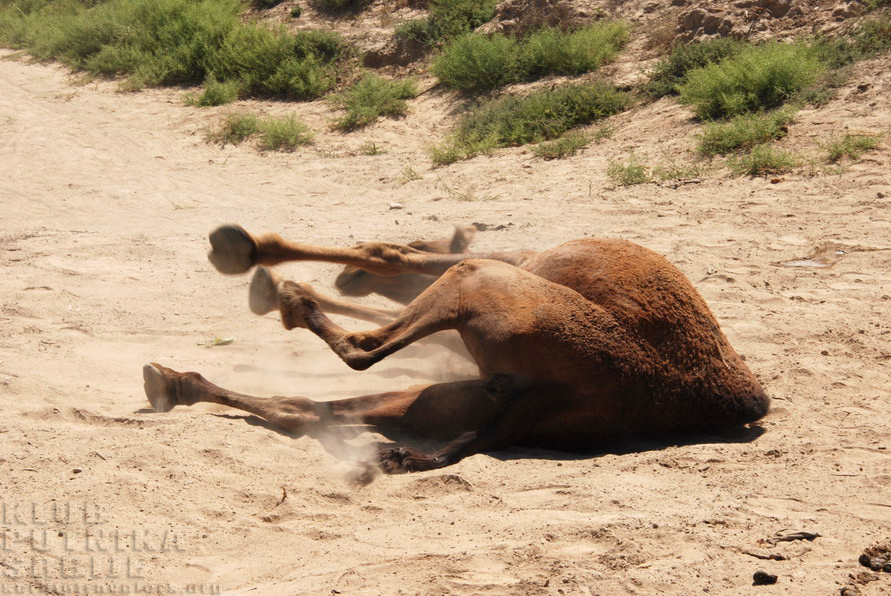 We passed three days in the sandy parts of the desert. We had now to gain the firm plain, and come in sight of the Khalata mountain, that stretches away towards the north. Unhappily, disappointment again awaited us. Our beasts were incapable of further exertion, and we passed a fourth day in the sand. I had still left about six glasses of water in my leathern bottle. These I drank drop by drop, suffering, of course, terribly from thirst. Greatly alarmed to find that my tongue began to turn a little black in the centre, I immediately drank off at a draught half of my remaining store, thinking so to save my life; but, oh! the burning sensation, followed by headache, became more violent towards the morning of the fifth day, and when we could just distinguish, about mid-day, the Khalata mountains from the clouds that surrounded them, I felt my strength gradually abandon me...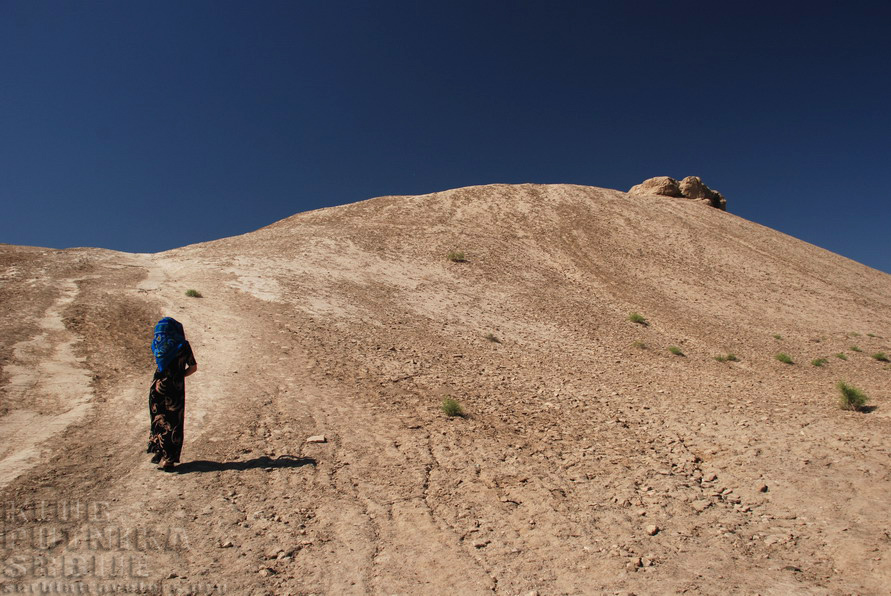 I was no longer able to dismount without assistance; they laid me upon the ground; a fearful fire seemed to burn my entrails; my headache reduced me almost to a state of stupefaction. My pen is too feeble to furnish even a slight sketch of the martyrdom that thirst occasions; I think that no death can be more painful. Although I have found myself able to nerve myself to face all other perils, here I felt quite broken. I thought, indeed, that I had reached the end of my life. Towards midnight we started, I fell asleep, and on awaking in the morning found myself in a mud hut, surrounded by people with long beards; in these I immediately recognised children of 'Iran'. They said to me: 'Shuma ki Hadji nistid' (You, certainly, are no Hadji). I had no strength to reply. They at first gave me something warm to drink, and a little afterwards some sour milk, mixed with water and salt, called here 'Airan': that gave me strength and set me up again.
From the book "Travels in Central Asia" by Arminius Vambery, London, 1864.