Author: Ernst von Hesse-Wartegg (1912)
Scanned by: Konstantin Novakovic (kostan)
Translation: Vasko Lukinic (vasco-putnik)
Book "Wonders of the World" (Die Wunder der Welt) was published in 1912 by Austrian diplomat, traveler and travel writer Ernst von Hesse-Wartegg. The book, exactly one hundred years old and printed in Gothic alphabet, contains numerous photographs from all over the world. In case someone doesn't speak German and/or doesn't know how to read Gothic alphabet, we've translated the captions, adding a couple of geographical details here and there.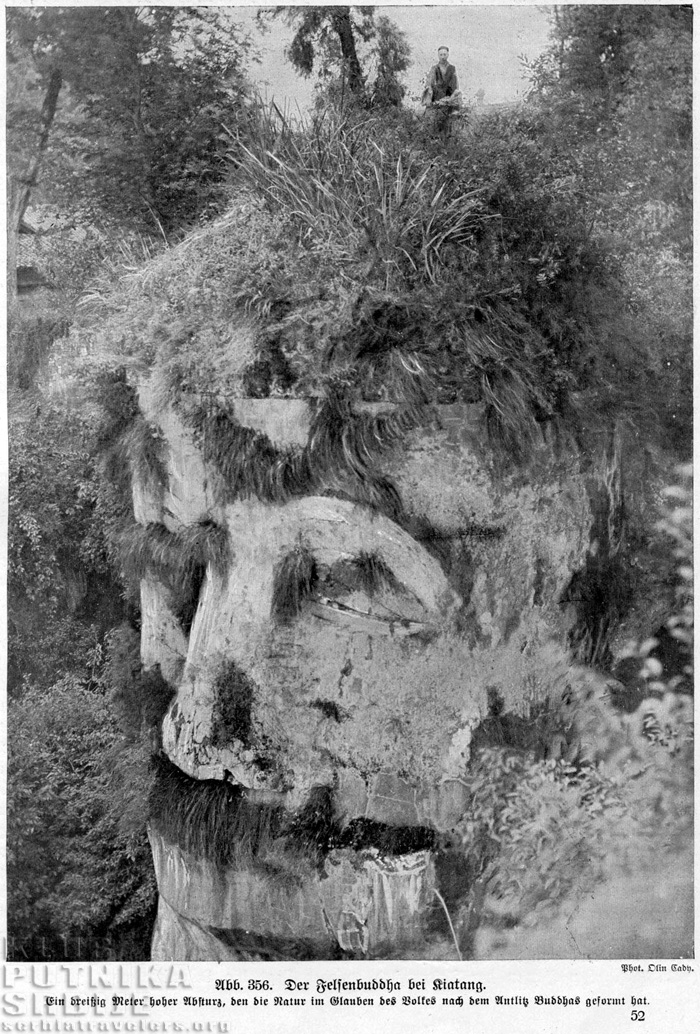 Rock Buddha near Kiatang, China. It is believed that mother nature herself sculpted the 30-meter cliff, making the face of Buddha.
⁂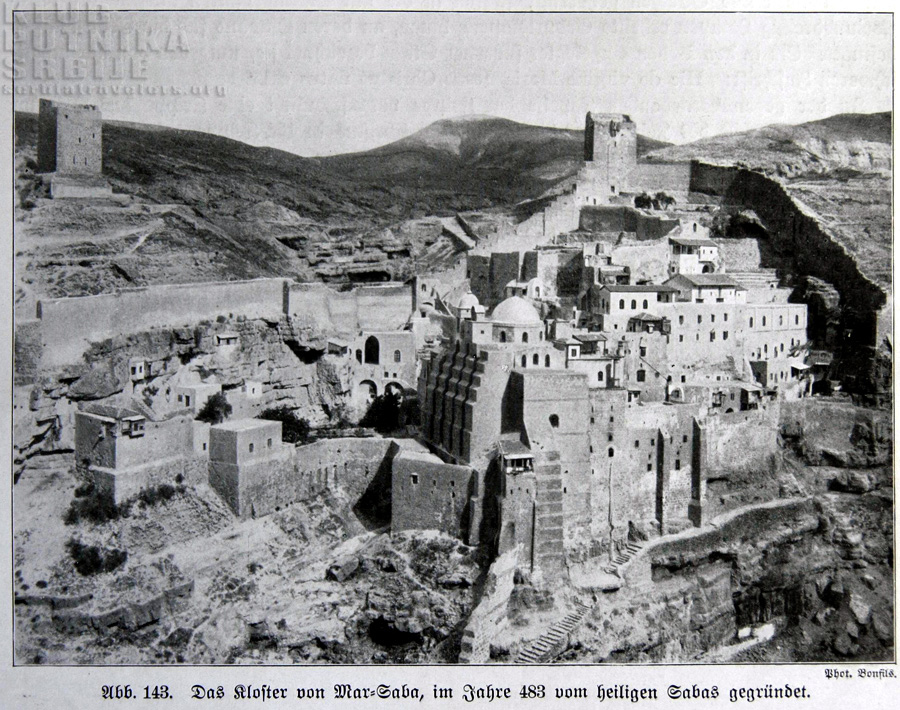 Mar Saba Monastery, built in 483 by Saint Saba. It is located in Judean desert, West Bank, Palestine.
⁂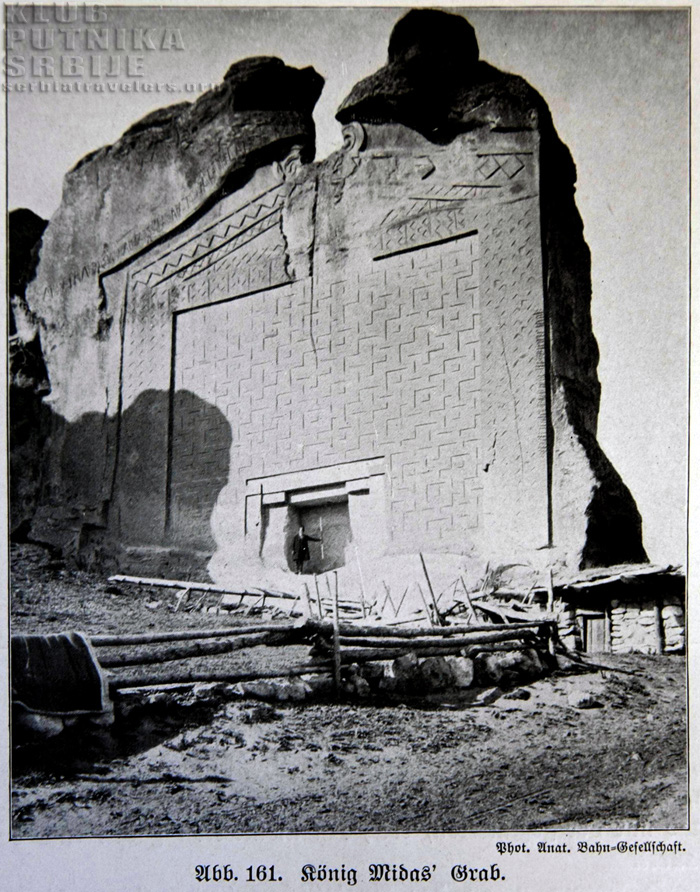 The tomb of king Midas is located in Turkey, near the village of Yazilikaya, between the cities Eskisehir and Afyon.
⁂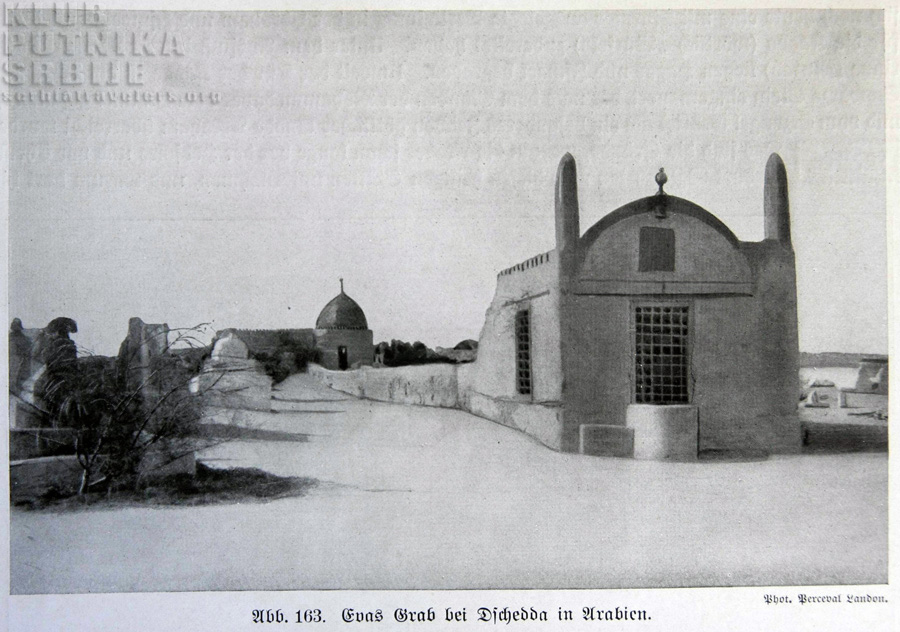 Eve's tomb near Jeddah, Saudi Arabia
⁂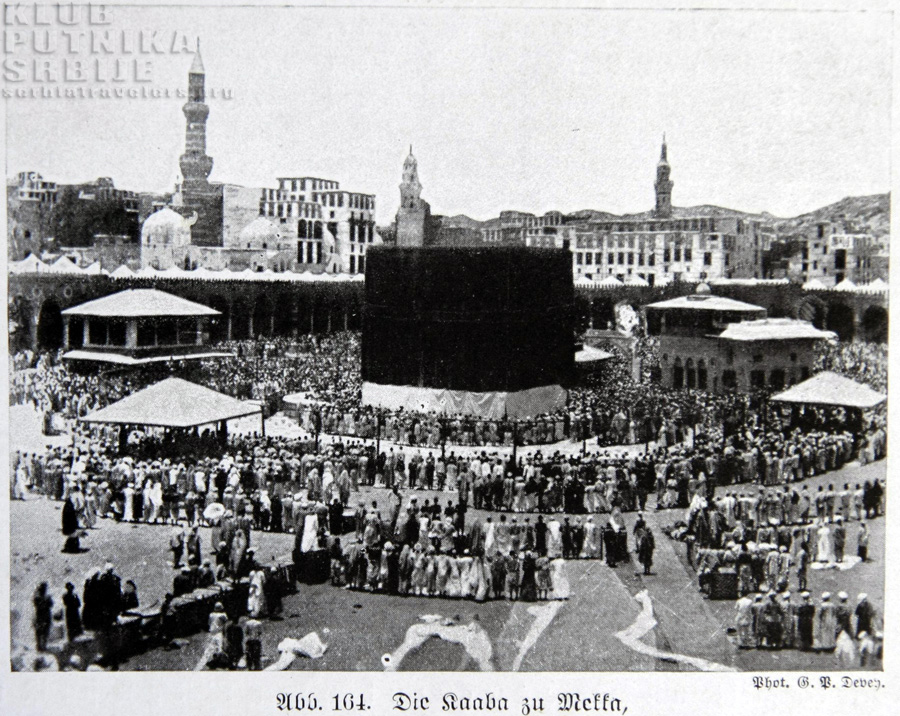 The holy Kaaba (Black Stone) in Mecca, Saudi Arabia.
⁂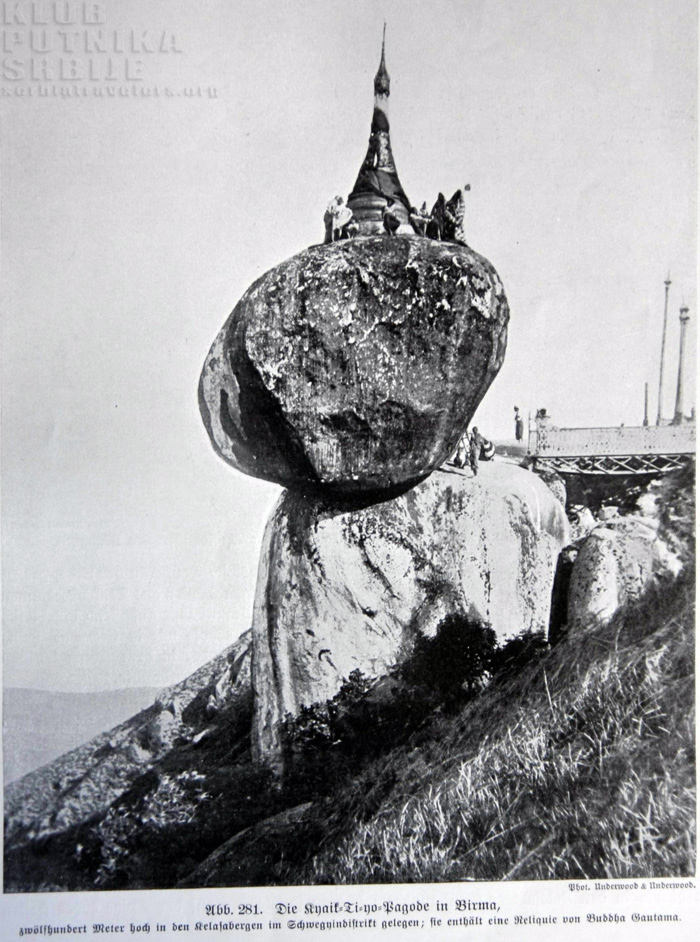 Kyaiktiyo Pagoda, also known as Golden Rock, in Mon State, Myanmar. What you cannot see here is that the rock is actually painted gold.
⁂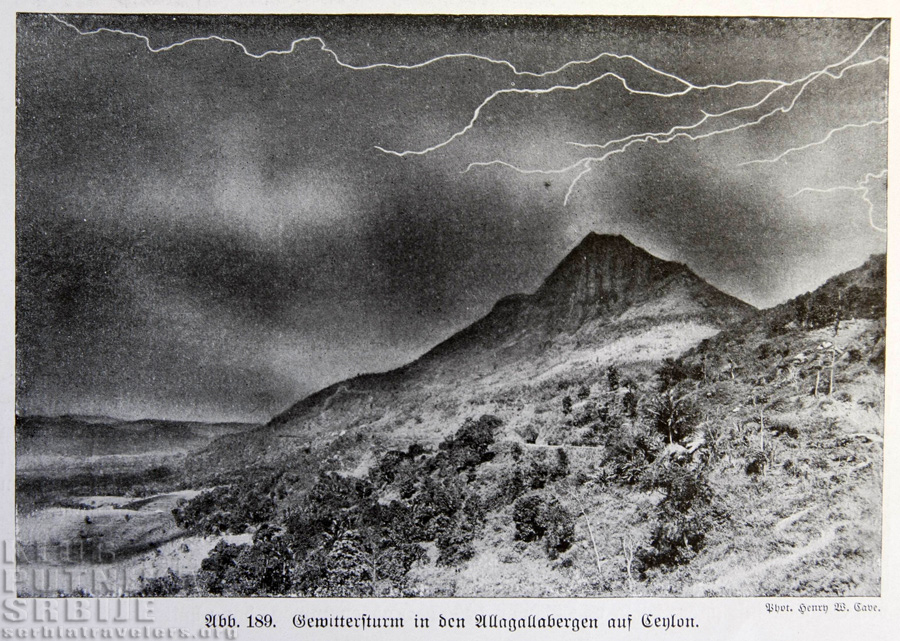 Storm at the Alagalla mountain in Ceylon (Sri Lanka).
⁂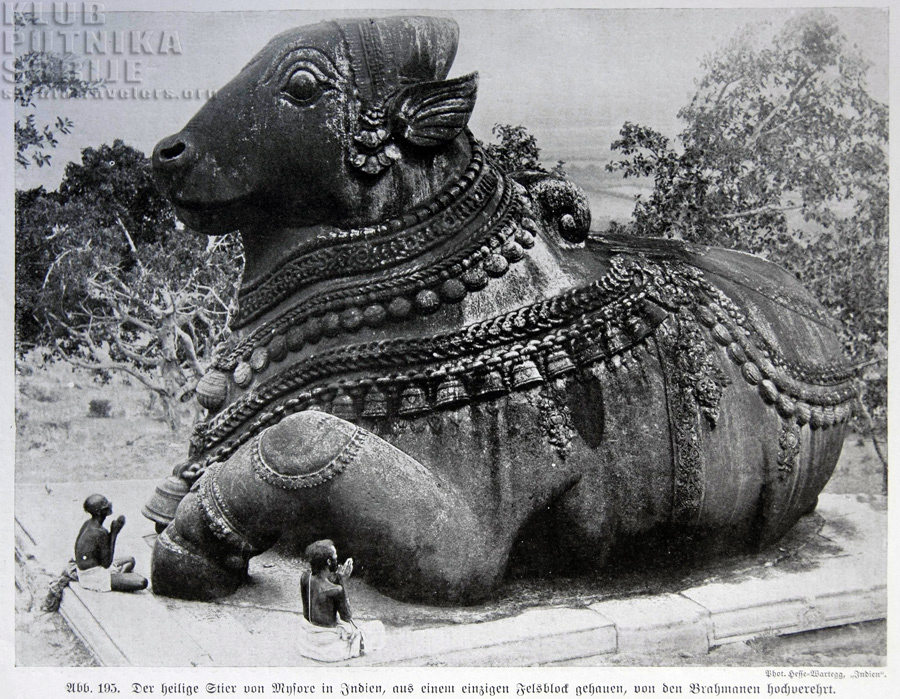 Brahmins praying in front of the holy bull in Mysore, India, carved out of a single piece of rock.
⁂
Clouds forming over the Fujiyama crater in Japan.
⁂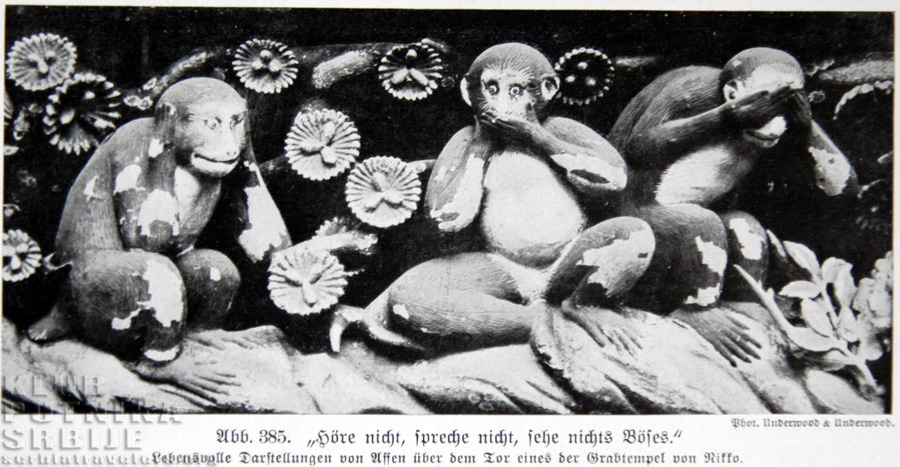 Hear no evil, see no evil, speak no evil. Lively monkeys above the gate of the Tokugawa leyasu mausoleum. The mausoleum is called Toshogu and is located in Nicco, Japan.
⁂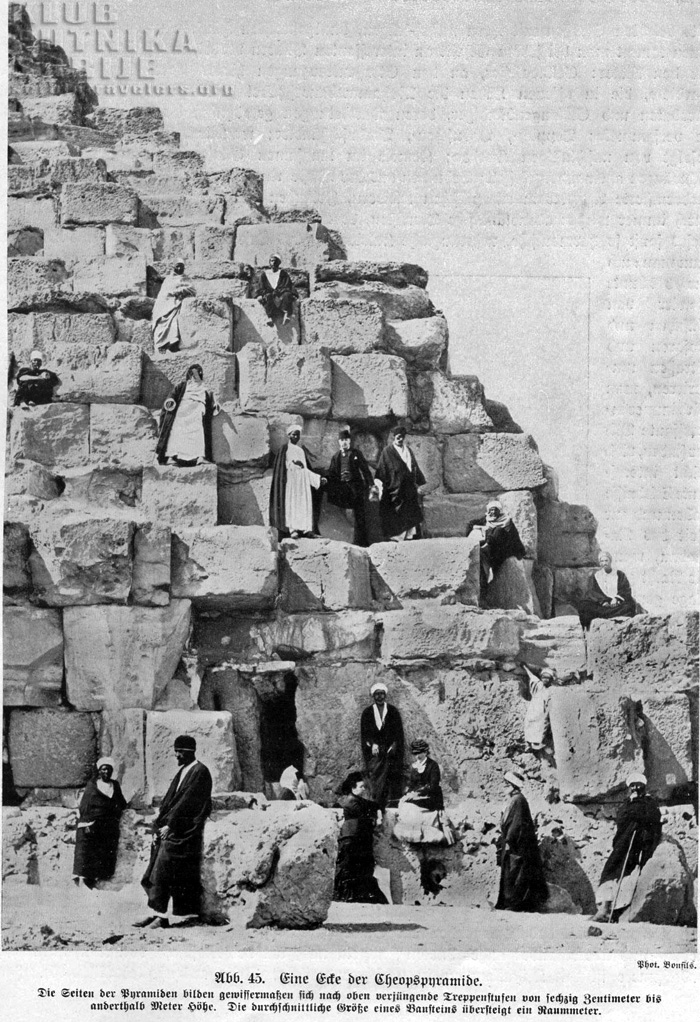 A part of the Great Pyramid of Cheops, in Egypt. 
⁂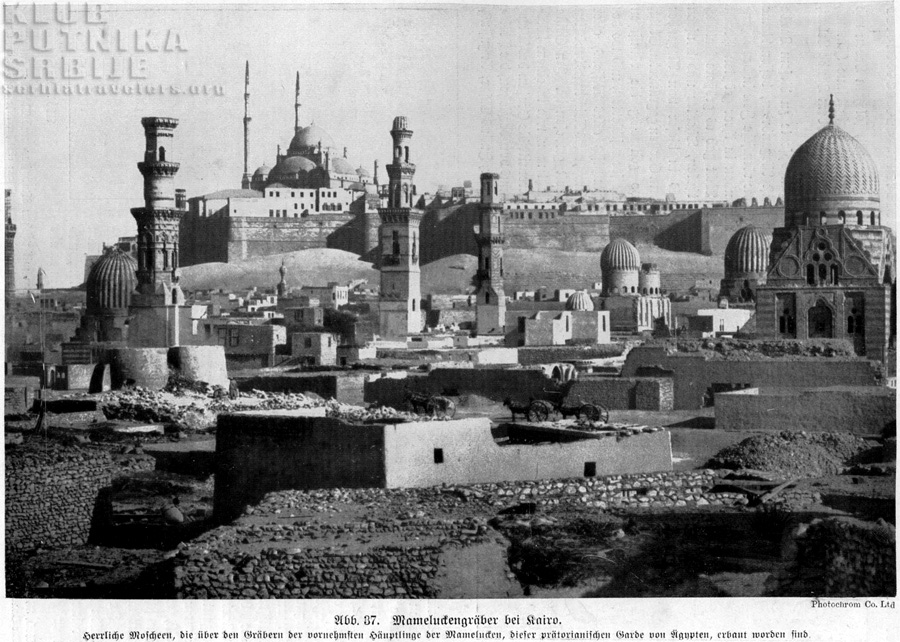 Mameluke tombs near Cairo, Egypt. What was near Cairo in 1912 is now in the city center.