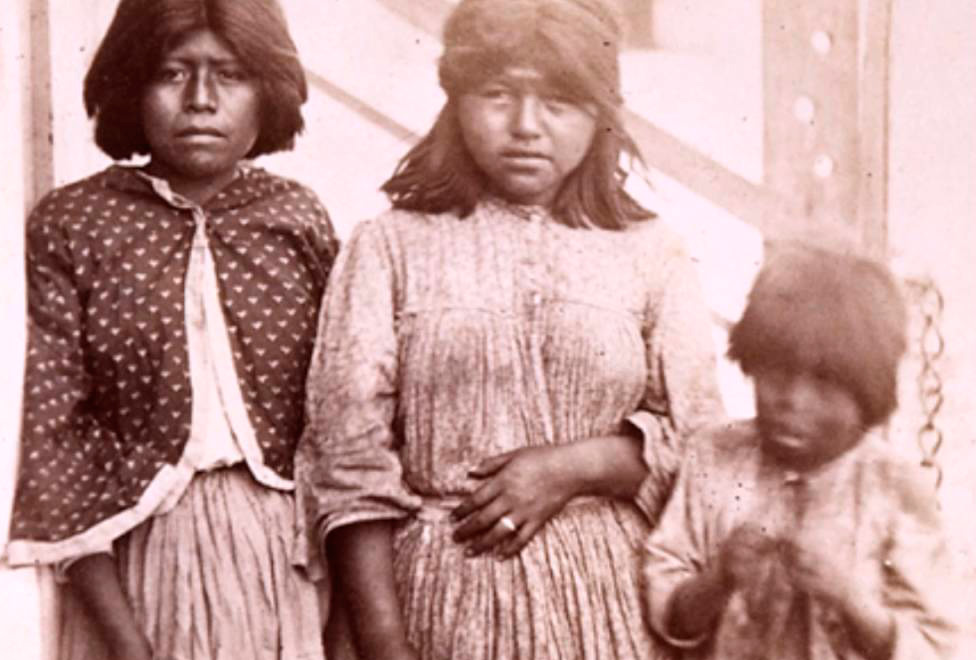 california indians, around 1860. author: unknown.
1.
I'm sitting by the door
making moccasins
and I don't mean anything,
the sun was half-sunken
at the end of the plain.
I'm talking to the lake.
I tell everyone in the lake.
I'm not a human being.
2.
I'm the hawk of Pis'vis,
I am me.
I thought it was me
but I'm just a head.
I'm a crying head in the desert.
3.
A snake on a wall stretched out in the sun,
slip into your hole
and tell the rain to appear:
my heart dries in my chest.
Ravens on a branch of dry wood,
fly to mother sun,
Old-Spider-in-the-sky
and tell her my heart
is slowly icing among the ribs.
--
The indigenous peoples of California (known as Native Californians) are the indigenous inhabitants who have lived or currently live in the geographic area within the current boundaries of California before and after the arrival of Europeans. With over forty groups seeking to be federally recognized tribes, California has the second largest Native American population in the United States.