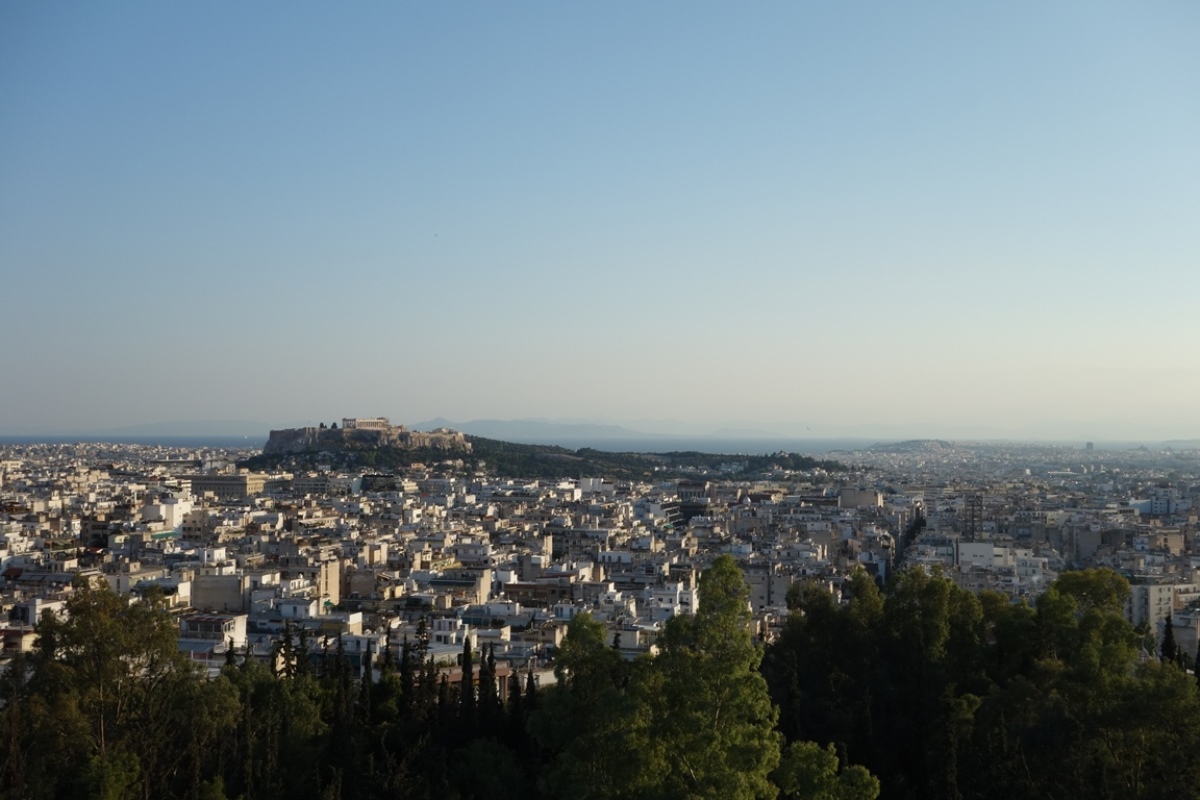 View from the terrace.
Our dear travellers, as we have already mentioned in our previous article, we have organised some activities on weekly basis in The Travel House.
Nino is going to teach an introductory Greek course, every Monday and Friday at 18:00 during whole July, with the exception of next Friday, 3rd of July, when the class will start at 12:00.
Meridona will show the city's curious bits every Tuesday at 12:00, meeting on Monastiraki square and every Saturday at 18:00 she's going to introduce you to a Greek dish. Yum! Meridona offered her help during both months.
A huge thanks to both of them!
Also, there are some happenings each Monday at 20:00 at Strefi hill, apart from when it's bad weather.
There will be a printed out sheet where you can write your names and sign up for the organised activities. The activities are, of course, for free. :)
We are searching for a person who would teach Greek culture and history, once or twice a week for 45 minutes. We are also looking for a person that would teach the basic Greek in August, when Nino will not be available. If you have someone on your mind, please, contact us!