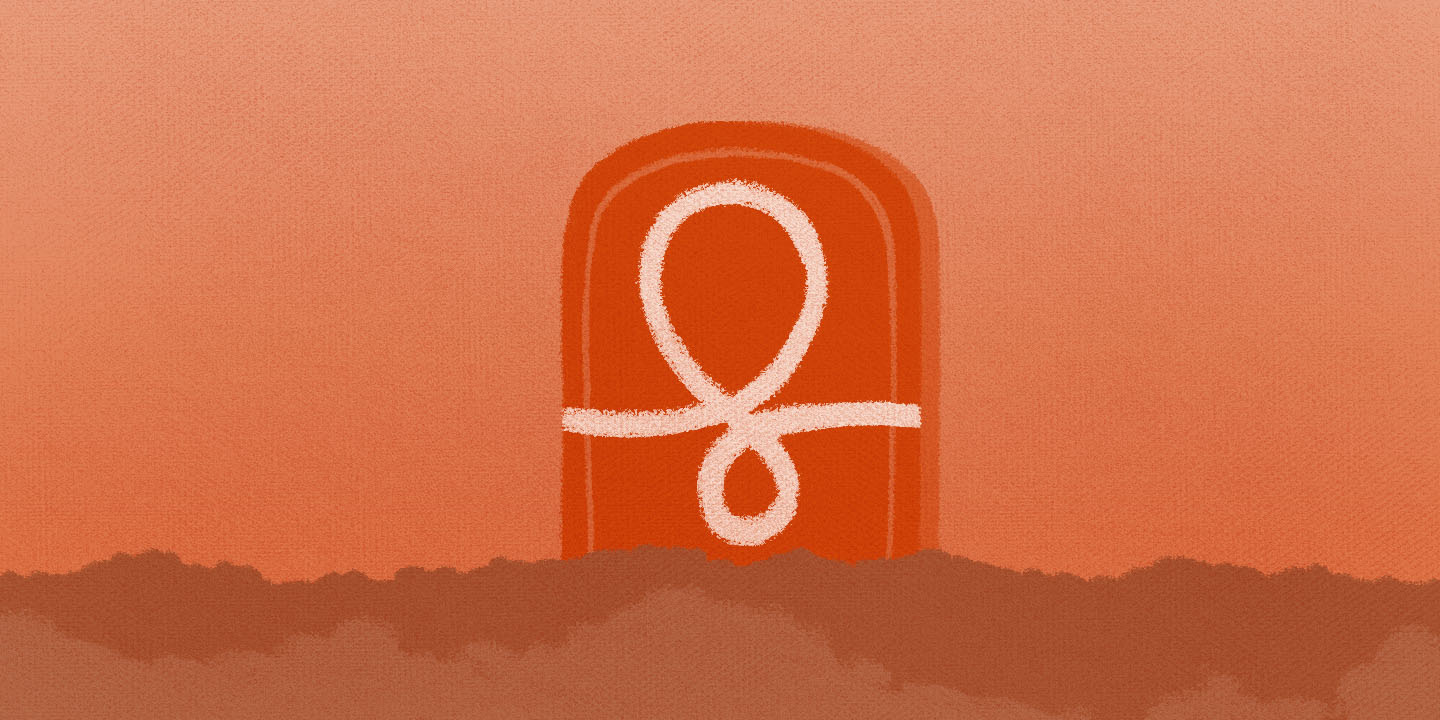 Illustration by Max Fleishman
At the beginning of a year-long world trip back in 2006, I joined Couchsurfing, the first massive, Web-based travel social network. It put a new twist on age-old hospitality by using the Internet to connect travelers with local hosts. Supplementing this basic service were forums, events, and, in time, self-organized, organic gatherings in cities around the world.
Along the way I hosted a dozen people in Spain and surfed in Germany, Hungary, Turkey, the United Arab Emirates, Thailand, Malaysia, and Japan. Every experience was positive. It fulfilled my ideals as a traveler: to gain local cultural experiences; to learn from people in an intimate, personal setting; and to participate in genuine, human hospitality.
Couchsurfing changed not only my life but also how I traveled and saw the world.
It was the first online community I felt proud to be a part of. Today, nine years later, it's a shadow of itself, a ruin of abandoned profiles and spam-filled pages. The story of Couchsurfing's rise and fall is a tale of how growth can be an illusion, how travel and the Web have evolved over the last decade, and how an apparently vibrant community can actually be remarkably fragile.
• • •
Couchsurfing rose long before buzzwords like "the sharing economy." It was a completely different type of social network; really, it was an identity based on a willingness to let strangers into our homes. To be a Couchsurfer meant something.
Not everyone, of course, was worthy, so we would test travelers to see if they had the right values or mindset. In Bulgaria, I shared a train ride with a friendly Malaysian. I could tell he was an open, warm, giving person, so I told him about Couchsurfing and recommended he join. He did, and quickly became an active user, and later, an Ambassador—a title reserved for highly active members nominated by the community and approved by the site as people who "embody the Couchsurfing values."
"The coolest thing about the community is that it grew organically, on its own," says user Serafina Bear, who prefers to go by her username. "The environment was open and inclusive and got stronger. It was a really cool thing to see."
There were no referral codes, no pop-ups asking you share on Facebook, and absolutely no advertising. Yet somehow without marketing or a large budget, Couchsurfing kept growing and growing, just by word of mouth.
Couchsurfing changed not only my life but also how I traveled and saw the world.
What emerged was a community organizer's dream. With little or no guidance from the then-volunteer-run headquarters of the quasi-nonprofit, active members all around the world took it upon themselves to organize. There were weekly gatherings in local bars, potlucks, and "Couch Crash" festivals. At the peak, San Francisco had events going on nearly every night of the week, and wherever I went in the world, I could not only easily find a host but also find an event or a local to join me in exploring a city. The possibilities, then, seemed limitless.
• • •
There was one element missing in all these amazing transactions. Money. We didn't pay Couchsurfing to use the site; we didn't pay one another, except with our time and attention. Despite everything members did to emphasize our ideal of cultural sharing, to many outsiders it just looked like a place to find a free host and save money.
Growth began to accelerate around 2009, after the site hit a million members. Couchsurfing began to be written about in mainstream media, followed by mentions in Lonely Planet. Perhaps inevitably, as the site grew, our attempts to focus on the site's intangible but essential values faltered; countless new members rushed in seeking free accommodation or easy hookups. We noticed them at events: the guys who entered as a pack and spoke only to girls, or the one-line requests flooding our inboxes, asking for a couch while they attended a conference or a music festival.
Things changed dramatically after that. During my first three years as a member, I never heard of a single bad Couchsurfing experience. Then stories began to emerge of aggressive hosts, dirty places, and uncomfortable situations. Female Couchsurfers told me that when they arrived in a city, they got random messages from local men, often with suggestive, flirty content.
Then came the big shocker. In 2011, Couchsurfing transformed itself into a startup, going private with an investment from VC Benchmark Capital and opening up a corporate office in San Francisco near Airbnb, TaskRabbit, and others in the promising sharing economy it hoped to join. The irony of an eight-year-old "startup" seemed lost on its new CEO and board of corporate, venture capitalist advisers. We, the now 3 million members, had no say and were dragged along, many quite unhappily.
Stories emerged of aggressive hosts, dirty places, and uncomfortable situations. Female Couchsurfers got random messages from local men, often with suggestive, flirty content.
Soon thereafter, to attract more members to make the network worth more, the website was redesigned.
"The new interface just didn't lend itself to interpersonal connection-making," Bear recalls.
The tools active Couchsurfers had used to self-organize—group pages, event invites, and a wiki—were all removed. Since then, more redesigns have simplified the interface, most notably turning city pages into a newsfeed.
"The site has become more of a Facebook clone and a place for people mostly looking for free places to stay and for socializing in," says Mike Gazbacho, who recently closed his account. "It disappoints me that most members don't host at all."
• • •
Since 2011, Couchsurfing has tripled its membership but lost sight of its core, unique value. City searches now return results pocked with empty or inactive profiles. The company does not share traffic or user data; the change from couchsurfing.org to couchsurfing.com, along with a host of localized domains, makes it hard to gather historical traffic data.
Couchsurfing has burned through most of its VC money, laid off much of its staff, and appears no closer to monetization than when it went for-profit (though it has recently introduced advertising). All those Couchsurfing friends I made six, seven, or eight years ago barely use the site anymore. Some stopped hosting due to bad experiences; others because the site no longer fits their lives as it once did. How many of the now-10 million Couchsurfers are disillusioned members? According to a spokesperson, 1 million members log in "at least once a month"—meaning another 9 million don't.
"I use to say that being part of the Couchsurfing community was something that can enrich you for a life, but unfortunately all this fell apart," reads an email from Lucilla, an ex-Couchsurfer who didn't want her last name used. "I used to live in Europe and explain to all my friends how proud I was for being part of this community. Nowadays, all of my (ex) CS friends don't even log in anymore."
"Couchsurfing is ultimately too large of a network to trust. There is no community on the planet with 10 million people."
If Couchsurfing is now the aging, faltering giant among social networks for culturally conscious travelers, Silicon Valley's disrupt-or-die ethos almost dictates the emergence of savvier, more nimble competitors. Perhaps more importantly, though, there are still people who believe in the ideals behind the original, nonprofit Couchsurfing founded more than a decade ago.
Couchsurfer Drew Meyers thinks the community is one of the greatest movements to emerge in his lifetime. The problem, he believes, is one of scale. "Couchsurfing is ultimately too large of a network to trust. There is no community on the planet with 10 million people," he says. "No way a group that large can be trusted."
Meyers wants to reclaim trust among travelers. To that end, he's cofounded Horizon, which aims to build hospitality-sharing within existing, smaller, trusted networks, such as fraternity alumni. He believes this will solve both the size and trust problems that dogged Couchsurfing as it chased membership numbers.
Prashant Lagisetti, founder of Localoids, currently available in select European cities, believes that there is potential for someone to nail the "traveler meeting local" space, but that thus far, no one has a model that works for the current Web.
"Unlike other travel social networks, we're trying to create a lot of value for the local," says Lagisetti. "We want to build an exchange of value to both sides." Localoids hopes to do this through shared experiences, language exchange, or guests offering to teach something to hosts.
Lagisetti and Meyers are part of an incredibly fluid, emerging travel social sphere. There's Tripping, BeWelcome, Trampolinn, TrustRoots, and dozens more. Which of these aspiring travel social networks—if any—will emerge as viable communities is hard to predict. Just as a decade ago, no one would have thought a poorly designed, buggy site called Couchsurfing would become so huge.
As for me, my profile is still there: 168 references, all positive. I haven't yet joined a new network, but neither have I hosted or surfed through Couchsurfing in the past two years. I may soon reopen my couch to guests. I wonder, though: Is it worth it? For now, I'll call myself a Couchsurfer-in-waiting—waiting for another travel social network that allows me to experience the world the way Couchsurfing once did.
—
The article originally published on The Kernel.