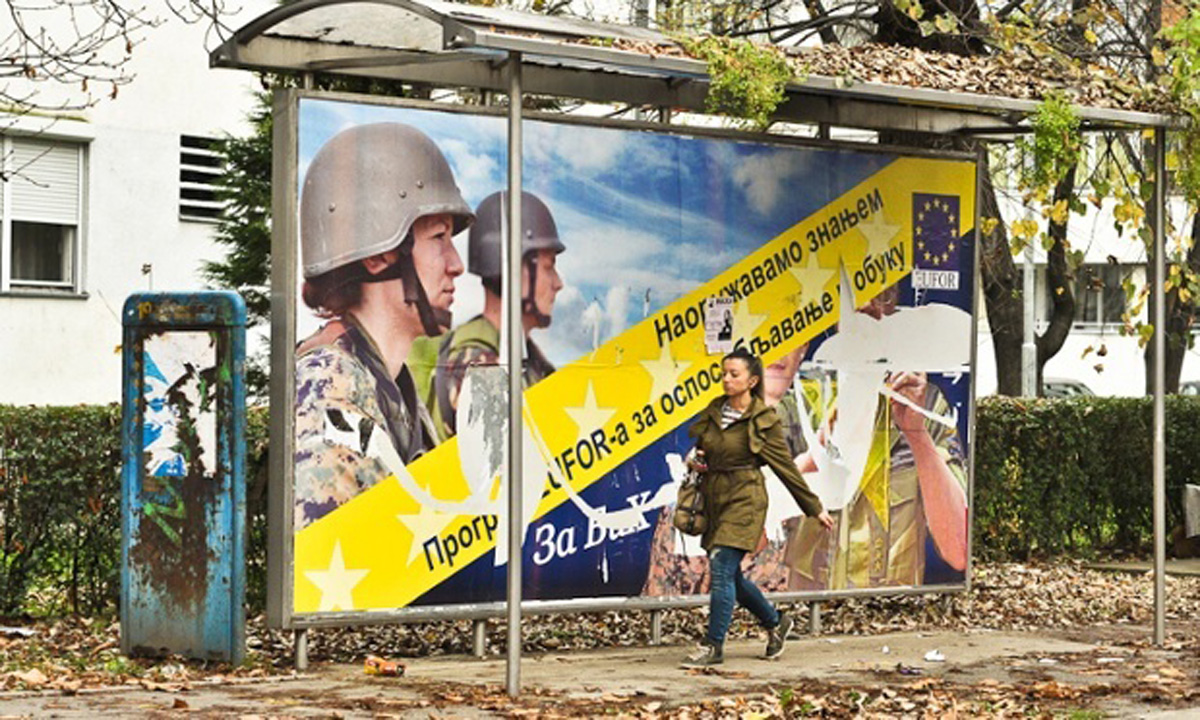 THE 1992-95 WAR MADE BOSNIA MUCH LESS MULTICULTURAL, BUT BANJA LUKA IS SLOWLY CHANGING THAT. PHOTOGRAPHY: SLAĐANA PERKOVIĆ
Bosnia's second city punches above its weight culturally, from a street-food-led backlash that kicked out McDonald's to the fateful night Lenny Kravitz and Kosheen came to town.
Banja Luka culture in five words
Sipping coffee by the Vrbas.
Sound of the city
This is a call to prayer from a mosque, mixed with the sound of bells from the Orthodox Christian church nearby. Like much of Bosnia, Banja Luka was well known for being multicultural, but the 1992-1995 war changed this dramatically: almost every mosque in the city was destroyed. Things are slowly changing, however. Reconstruction of the Ferhadija, a 16th-century mosque in the city centre, has opened a new possibility for cross-cultural dialogue.
Everyone's tuning into...
Regional music TV show AdriaXFactor is hugely popular. Countries from former Yugoslavia, such as Bosnia and Herzegovina, are tiny, so most participants and jury members are from other countries in the region. This year, Milica Lojic, an 18-year-old from Banja Luka, is competing and making her hometown proud.
Best current venue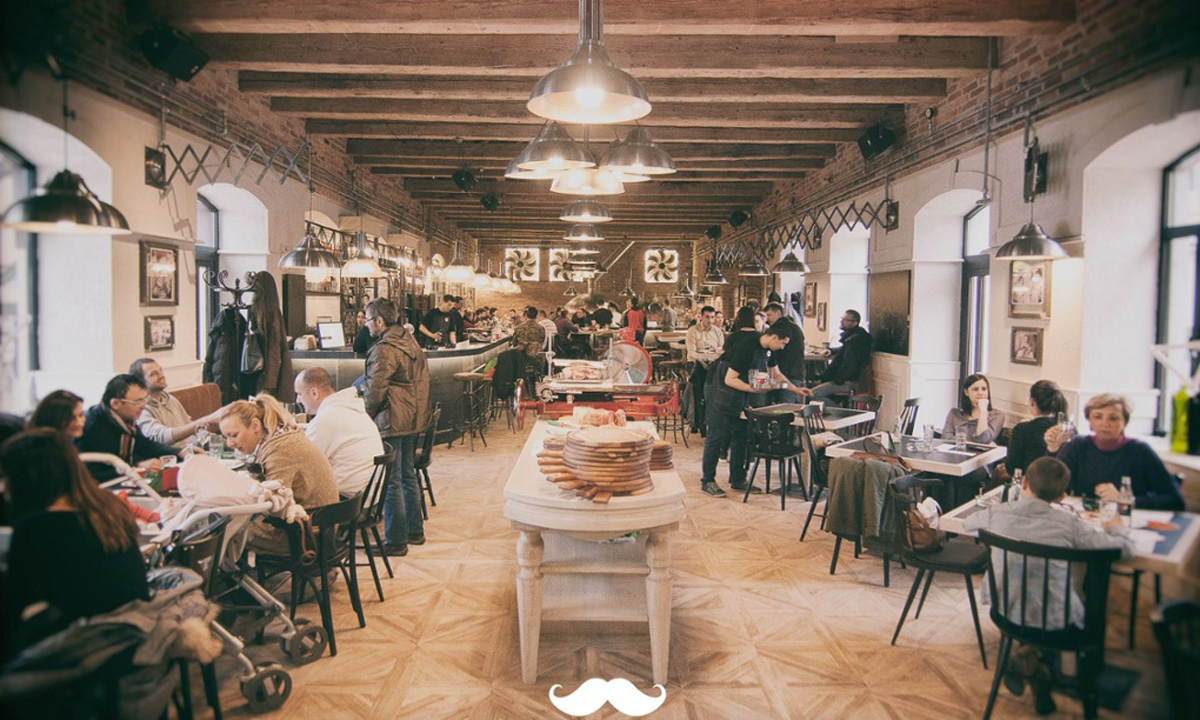 KOD BRKE ('AT MOUSTACHE'). PHOTO: NIKOLA GRULL
Banja Luka is a city where life is lived in cafes. There are more than 1,000 cafes and bars for only 200,000 inhabitants – yet even in the middle of the day it is hard to find a free seat. Banja Lukans love the allure of brand-new places, and if it brings a new concept, all the better. For now, they are flocking to Kod Brke ("At Moustache"), a bar-restaurant that hosts live music in the evenings.
Who's top of the playlist?
Sopot is Banja Luka's band. Formed in 2006, they fuse Balkan art with modern technology. The five players call their style a "modern musical hybrid" – a mix of electro rock with drum'n'bass, reggae, dub and traditional Balkan motifs.
Favourite local artist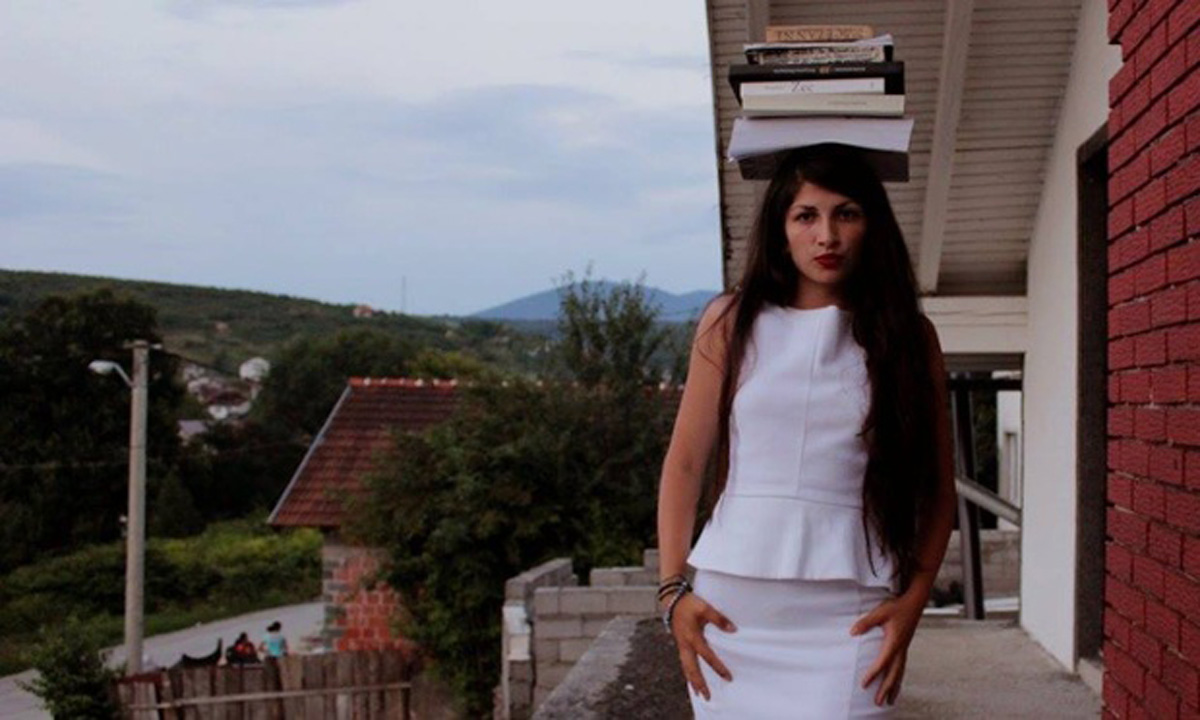 Artist Salma Selman's new performance is called I Am a Lady. Photograph: Salma Selman
Selma Selman is a 24-year-old visual artist who grew up in a Roma ghetto. Having constantly struggled against prejudice and poverty, her work is made up of confessional pieces that narrate the intimate story of her life as a Roma woman. Her artwork spans from films to painting to Marina Abramović-style performances, which can sometimes leave audiences perplexed. Recently, she took to the centre of Banja Luka to shout "You know nothing!" at passersby – a reference to ignorance of her people's heritage and struggles.
The look on the street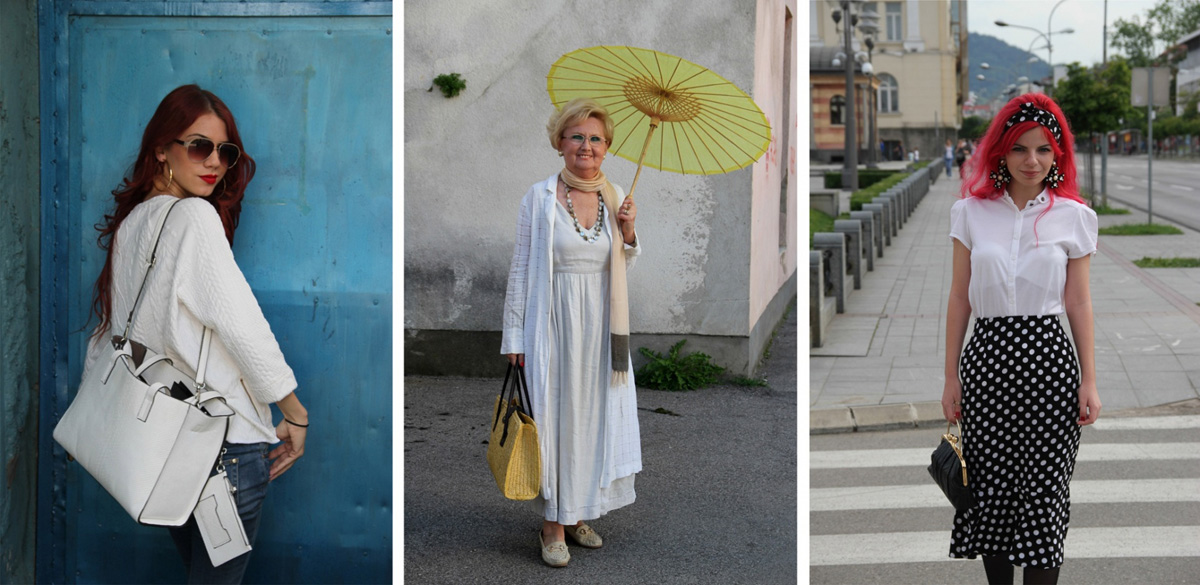 BANJA LUKA STREET STYLE. Photograph: DASHA GAJIC
The urban legend in Banja Luka is that there is only one man for every seven women. Even if this is far from the truth, the women of this city take the competition very seriously. There is no standard street style, ranging from high heels to Converse, from leopard patterns to gothic style. But the casual look is not recommended if you want to mingle with the locals on the main pedestrian street, Gospodska, which literally translates to Gentlemen's Street.
Best cultural Instagram account
Aleksandar Trifunovic is the editor-in-chief of Buka, one of the most popular web magazines in Bosnia and Herzegovina. His Instagram account is a visual exploration of everyday life in Bosnia's second city, from its corners to its fortress and its road leading off to Sarajevo.
What's the big talking point?
A new law that treats social networks as a public place. The law has been adopted recently by the National Assembly of the Srpska Republic, one of the three Bosnian entities and of which Banja Luka is the capital. Basically, it means you can get in trouble for the views and opinions you express on social networks. No cases has been reported so far but Twitter users have been openly mocking it.
What Banja Luka does better than anywhere else...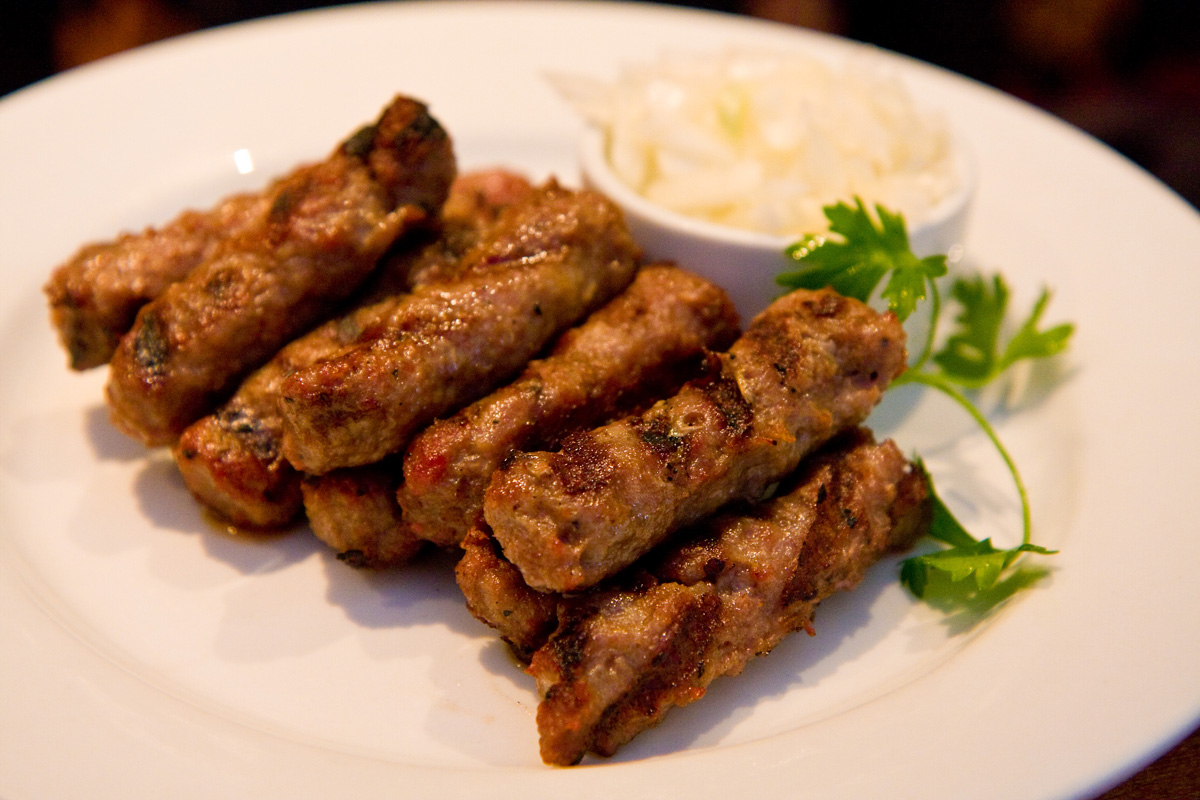 fAVORITE LOCAL FOOD - ĆEVAPI. PHOTOGRAPHY: GARRETT ZIEGLER
Ćevapi! Every city is famed for having its own way of making this national dish: rolls of minced meat, grilled on coals, served in a round bread called lepinja with a side of raw onions. Local fast food is a big thing all over Bosnia and Herzegovina – it's a form of art. In fact, when Banja Luka hosted the country's first ever McDonald's, which opened in 2011, citizens loyal to ćevapi soon pushed it out, even holding a "farewell to McDonald's" performance in front of the soon-to-be-closed restaurant.
Comedy gold
Alija Sirotanović refers to itself as "anti-cultural theatre". The satirical comedy trio perform sketches laced with humour about corruption, poverty, ethnic divisions and other problems in Bosnian society. Their breakthrough was Road, a song mocking local politicians and their never-ending, costly construction projects.
Big cultural moment
On the night of 23 July 2009, the British band Kosheen performed at the open-air music festival Demofest. At the same time, on the other side of town, Lenny Kravitz was playing at the City Stadium. Two big music events on the same night was a nightmare for Banja Lukans. People were obliged to make a tough decision: Kosheen or Kravitz? Rumours started that if you ran fast enough, you could make it to the beginning of one, and to the end of the other.
Best piece of street art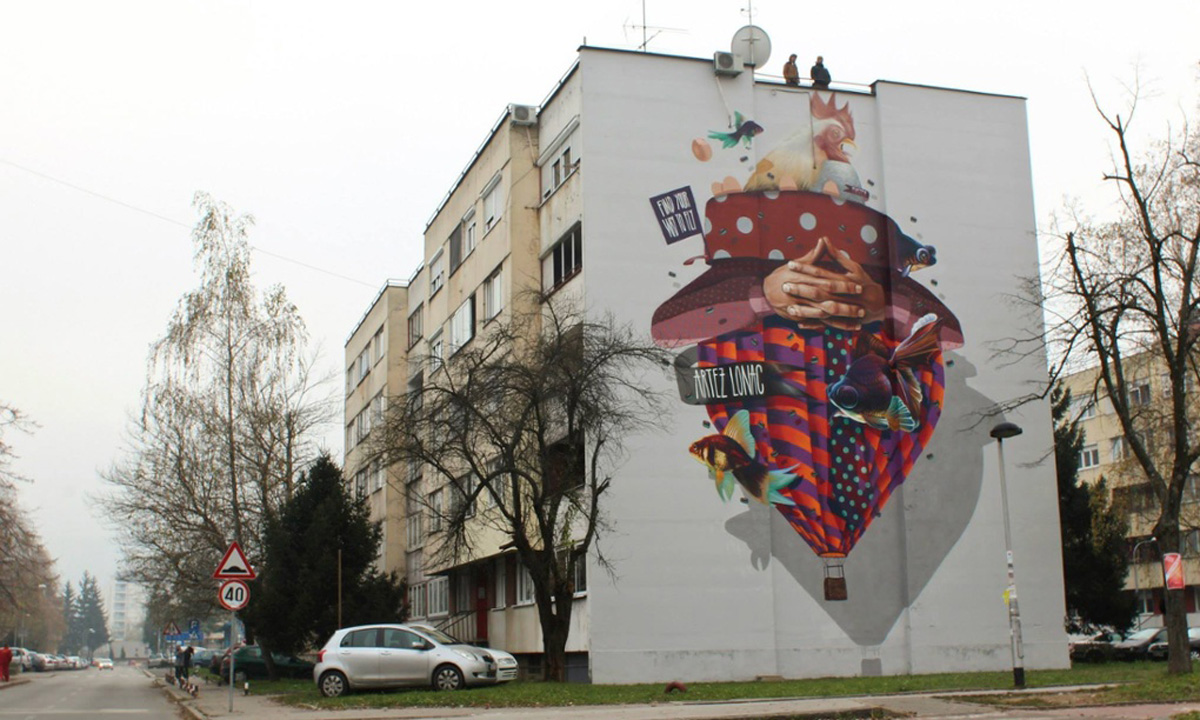 Lonac and Atrez's mural, Find Your Way to Fly. Photograph: Lonac
During the international graffiti festival Flaster last November, Banja Luka got its very first large mural, called Find Your Way to Fly. The mural represents objects that with the help of balloons are taking off from the wall. Created by Croatian and Serbian artists Lonac and Atrez, its vibrant colouring and hyper-realism expands over a five-floor building in residential Borik.
From me
Slađana Perković is a Franco-Bosnian journalist and photographer. You can find her blog here and her tumblr here.
—
The article originally published on The Guardian.