The further you go from the city, the more beautiful the beaches are and the cleaner the water gets. We bring you a guide to a beach in Athens that might take some more time to reach, but is worth the effort, as you will see when you get there. You will probably want to go there the next day, as well. So, the name of the beach is Limanakia.
1. Take the metro to Elliniko station. It is the last station on the red metro line.
2. When you get out of the metro station, you will find yourself beside a big road that leads to Gilfada. Catch the bus 122. The ride takes about half an hour. You will leave the city behind you and go through some pine woods. Then, you will go though the city again for a short time. After it gets desolated and rocky and after a few huge bends, you will arrive there.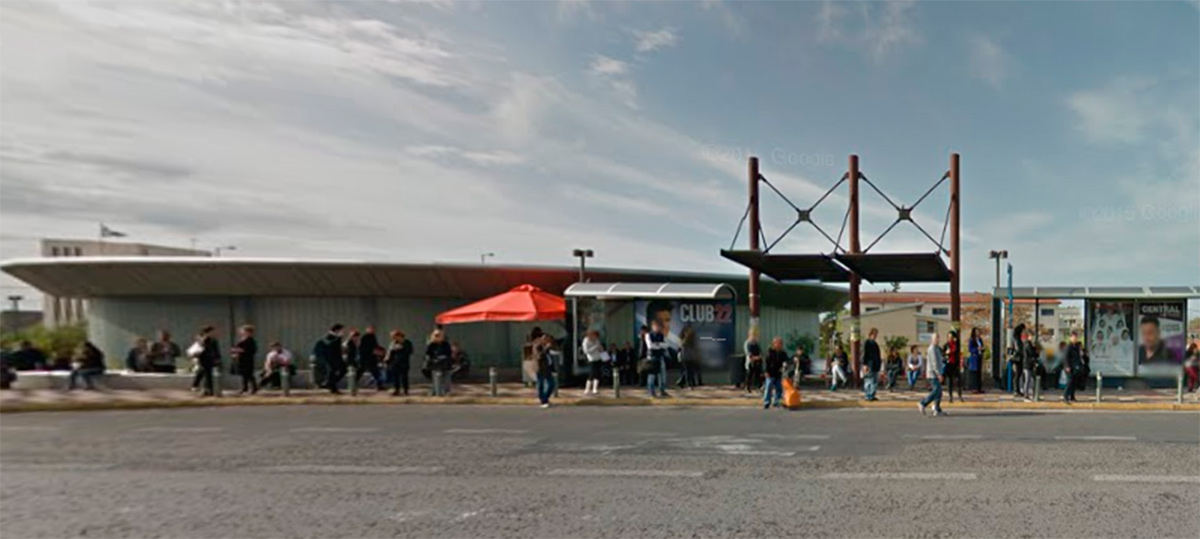 This is where you wait for the bus.
3. You should get off at the bus stop A Limanakia. Unless you are interested in going to a gay nudist beach, which is at the next stop, B Limanakia.
4. As soon as you get off the bus you will see the road to the beach. The beach is only a minute away on foot.
Notes:
Bring some food. Bring some water.
There's shade later in the afternoon.
Watch out for the sea urchins. If you are clumsy, bring a needle to get the spines out.
There's a little bar with very loud music at one part of the beach - the crowded one. We recommend that you go to the right, down the seashore and find a peaceful place.
Check the timetable of the bus line 122.
The rocks are great for diving for those who are into it.