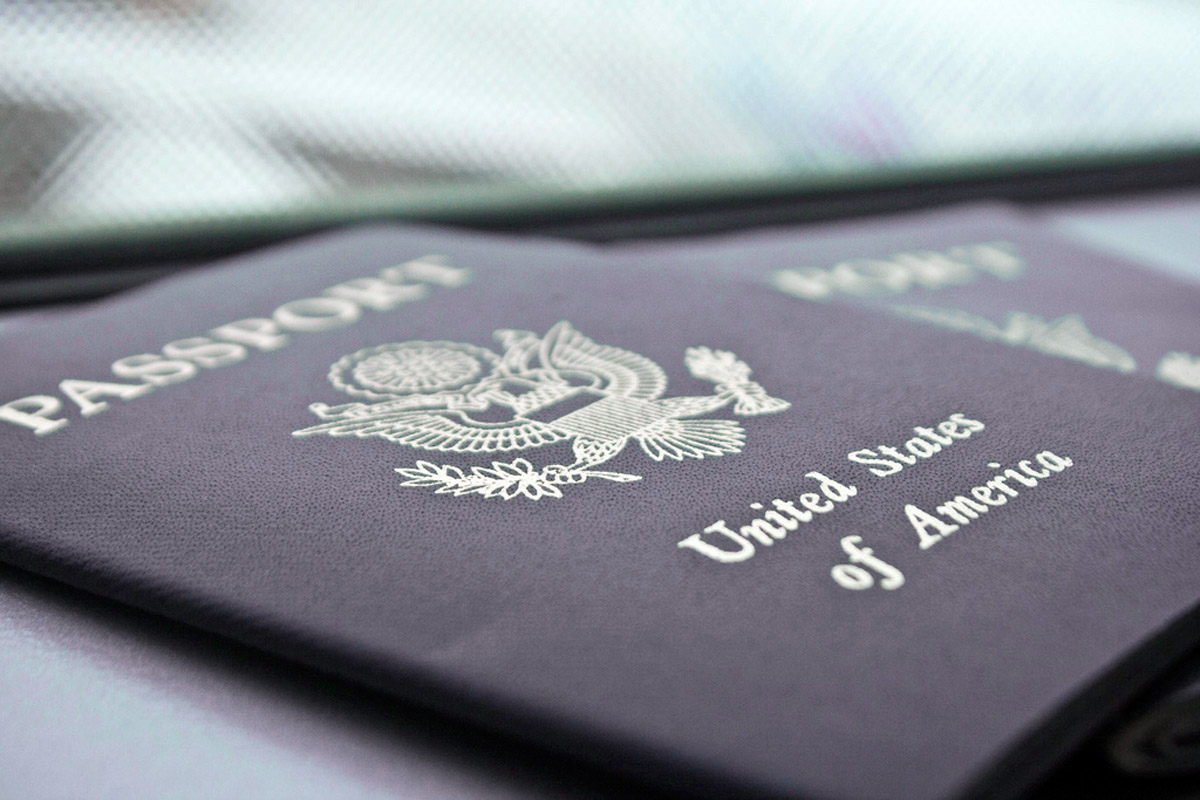 Last year I applied for the annual US diversity immigrant visa program, commonly known as US Green Card Lottery or American Diversity Lottery. And I got it!
Since the DV-2016 program starts each year in October, I'll write down everything you can and should do if you want to go to America one day. And of course, if you're lucky enough to win.
Registration and procedure
1. The only official website you should use to sign up is: www.dvlottery.state.gov
2. You will need a photo in electronic format, which meets the following requirements: dimensions 5x5, and white background. There is a Photo Validator on the site that checks if your photo is OK, and I read that some people took the photo themselves. If you are not sure how to do this (as neither was I) go to a photographer. Tell them it's for the US Green Card Lottery (or any US visa) and they'll know what to do.
3. The application process is quick. You will provide your basic information, email, and your passport number. After successfully completing the application, you will receive feedback with your number called case number.
And then you wait until May next year to see if the green card has become yours.
4. In May, at the beginning of the month (1st or 2nd), you can log in with your case number, name and date of birth on the same website, and see if have been drawn. If yes, be patient and wait for a week or two. If not, don't despair and try again in October. It is crucial throughout this process that you do not have high expectations. Most people who won US Green Card Lottery tried several times.
5. From this year, the continuation of the application, or the next step in the application, was only possible after May 19th. Unlike in previous years, when letters were sent to the Kentucky where the Diversity Lottery Office was located, starting from this year everything is done electronically.
A special section opens on the same website, where you will fill in a detailed application form: the place of birth, information about your parents, your education, employment, marital status, involvement in volunteer organizations, up to series of questions related to security matters - terrorism, drugs, etc. When you fill out the application - needles to say, you should be truthful - it locks up, you get feedback that you have completed this step, and that's it.
It would be best if you filled out the application form as soon as you can. Don't wait too long. The sooner you submit it, the sooner you will be called for an interview.
One of the issues is the address in America where we want to have our Green Card and SSN delivered to us when they're done. Since few people know where they will be, you can leave this field blank in this step.
And then you wait again.
6. Up to this step everything was free. Except for the photographer, if you opted for a professional. The American Green Card Lottery application is FREE! Don't fall for any websites, emails or phone calls that offer to get your lottery work done for you, because it's a scam.
Now let's move on to your Case Number up. Mine was in the fromat 2015EU00002xxx. This means that 2015 is the year of the program, the EU to the continent of your current residence, the zeroes I have no idea, and these 2xxx means that I belong to a group that will soon come up.
What does that mean? This means that every year, starting in October, interviews are scheduled, and each month has its own range. In my case, it was my turn immediately. If I understood correctly, October is usually the month in which the numbers up till 5000 will be interviewed. November up till 8000, and so on... At least that was my experience, and experience of some other people I discussed this question with.
I received the information that I was going to have an interview in October via an e-mail notification. It said that there had been some changes regarding my "case" and that I should go to the website and check.
7. The website told me that I had an interview at the US Embassy, and provided a link with details about what to do before the interview.
Now comes the medical examination. My cost around $150 in total. Before you go for the medical examination, you should obtain a record of the immunization or vaccines received. This should be available in your local hospital where you are usually treated, or where you used to be treated as a child.
There are two important things I'd like to point out here:
First: they'll probably give you at least one more vaccine, so bring some money for that. Plus, you will need an X-ray of your lungs.
Second: from the moment you complete your medical examination, the clock starts ticking and you have six months to enter the US! Not from the day your visa is issued, but from the day of your medical examination.
8. Documentation is the next step. You will need a certificate of not having a criminal record (known as non ciminal record certificate). You can get that in your local court or police station, depending on your country's policy. It is also possible that you may need this certificate from both the court and the police station.
In addition to these documents, you need to find your diplomas and certificates from elementary school, high school, college/university (if you have one). Then you need to make copies of all these documents, that need not be translated or verified - at least such was my case.
9. Interview is conducted in one day, in two parts. In the morning, bring all the papers with you + the medical exam report in a sealed envelope. Of all the papers I had, only the high school certificates, the original of the certificate and one paper from the medical envelope were taken. The rest they didn't need. My college diplomas and certificates were returned to me, as well as a copy of a previous SSN (Social Security Number) I had received when I worked in America in 2010. By the way, while the clerk in the US Embassy is handling the paperwork, he also asks you questions about your application - if you've ever been in America , when exactly and why, where, for how long, what do you do now, who is your contact person or what is the address you provided for shipping documents when you arrive to America, do you have any idea what you will do there and so on.
For the visa fee I paid $330. They told me there was no refund in case of rejection.
The second part of the interview happens a little later in the afternoon, and if everything goes ok, you'll leave your fingerprints, chat with another clerk (in my case an American), read aloud that you understood that you would answer in court if something was incorrect in your application, or if you have misrepresented yourself. Then the clerk wishes you luck and hands you a registration paper / guide that you will need to register on this website. You will need to select a DHL office which you will use to receive your passport, and an envelope which must remain sealed until you arrive to America.
10. Payments do not end here. Since this year, another green card fee has been introduced and it costs about $160. You'll pay before you leave, online.
The visa in your passport indicates the date by which you must enter the country.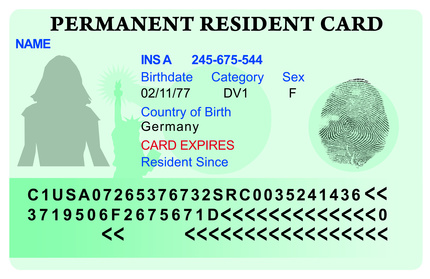 Questions and answers about US diversity visa program
What are the eligibility requirements for applying for the American Green Card Lottery?
There is one condition: 12 years of schooling in total. If you have less than 12 years of schooling, the requirement may be changed to two years of work experience in a job that fits the jobs that are included on a special list.
If I am drawn and I have a spouse and/or children, is there a green card for them too?
Yes. The spouse certainly, and the children if they are younger than 21. None of them need to speak English, nor does the documentation mentioned above play a crucial role for them. Only the applicant is being looked at.
What if I'm not married and want to get married after finding out that I won the US Green Card Lottery, or have already scheduled a wedding after the date of finding out / filling out the application?
Although it was stated during the application process that a change in marital status could lead to disqualification from the program, this does not happen and future married couples do get visas. As in the previous case, the papers of the applicant are the most important, and it is up to the future married couple to deal with proving a common history - through photographs, living together, travels, etc.
If the change in marital status occurred after completing the application where the applicant wrote that he was "single", this can be corrected by calling the embassy, ​​which will later direct to the next necessary steps.
If the change in marital status occurred after finding out about the scheduled interview, so your application form for the interview says "single", you should call the US Embassy to correct this piece of information.
Do all family members pay the expenses - medical exam, visa fee etc?
Yes.
Does winning the US Green Card Lottery guarantee me a green card?
No, and that is pointed out time and again throughout the process. You need to complete the process - application, interview, visa and so on. Your lottery win has an expiration date.
Is a green card obtained here or in America?
In America! After landing at the airport, you go straight to the counters for U.S. citizens and ask for directions to go to immigrant officials. You should go through a similar interview to that you went through at the embassy in terms of questions, and then you can change the address if you have decided on another location in the meantime. From that moment, you will wait for your green card for about three weeks.
The info on this page comes from personal experience and might not be up-to-date. For up-to-date information on the American Green Card Lottery please refer to the official website Electronic Diversity Visa Lottery.
--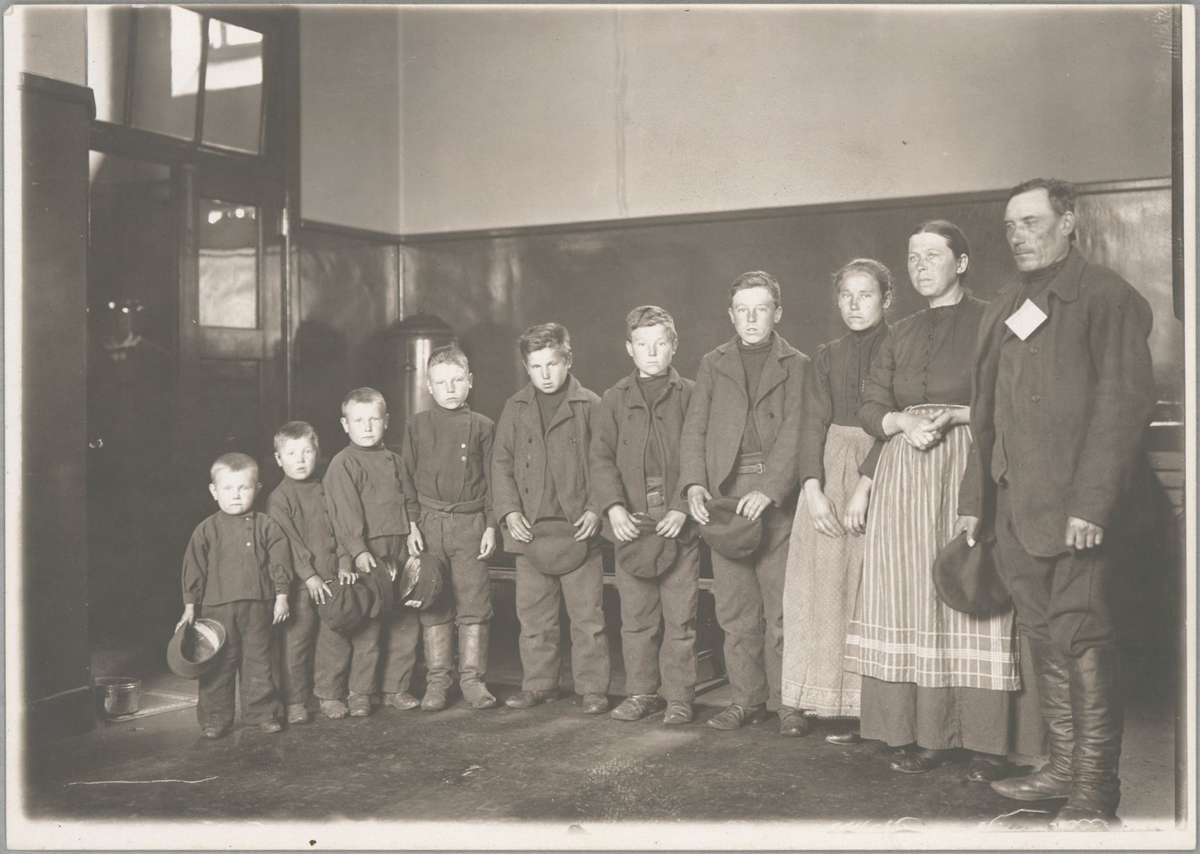 Photo of migrants (Immigrant family, Ellis Island, New York, c. 1900s) taken from Kulturbunt.