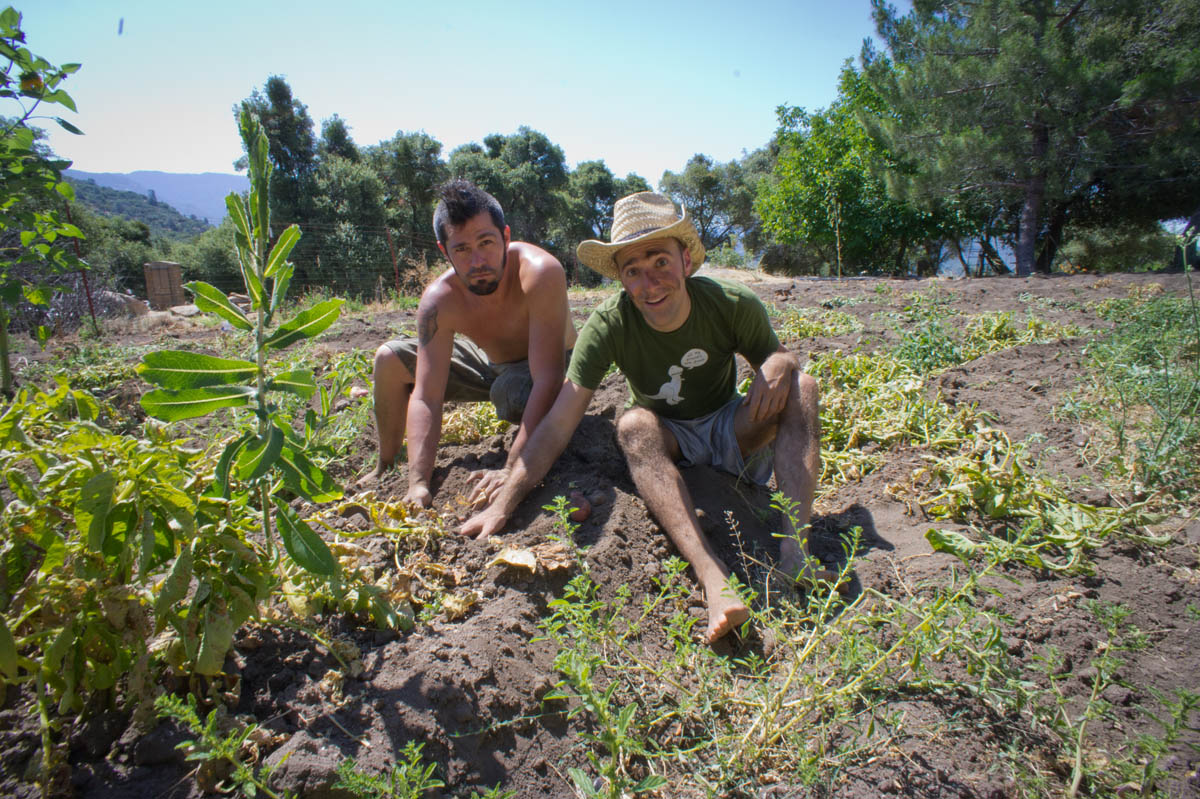 Team work, photo: Peretz Partensky
WWOOF (World Wide Opportunities on Organic Farms) provides opportunities to volunteer on organic farms. The WWOOF system is based on a simple exchange: the WWOOFer (volunteer) receives free accommodation and food in return for helping out on an organic farm or smallholding.
The WWOOF movement began in the seventies in the UK, when Sue Coppard, a secretary from London, came up with the idea as a way for people from towns to spend more time in the countryside. The original idea was for volunteers to spend weekends working the land. Today WWOOF is a large international network, which also has branches in the Balkans.
Katarina Milenković, one of the founders of the WWOOF movement in Serbia, told us about her path from a job in an office to a place of work in the heart of nature.
"When I heard about WWOOF for the first time, I found the idea completely captivating. Volunteering on an organic farm secures the survival of many life values that we sometimes forget, caught up in the whirlwind of contemporary living: unselfishly helping, caring for nature, exchanging useful knowledge and skills; and in general living sustainably. At first, I couldn't have imagined that I would leave the job I was working in at the time and would found the organisation AMMA, which, as well as being involved with the WWOOF project, also develops other projects concerned with ecology, sustainable development and the protection of the environment.
I started out as a volunteer. In the beginning, I did the organising in the evenings after work and I felt great that I was able in some way to support people braver than me in their decision to live differently."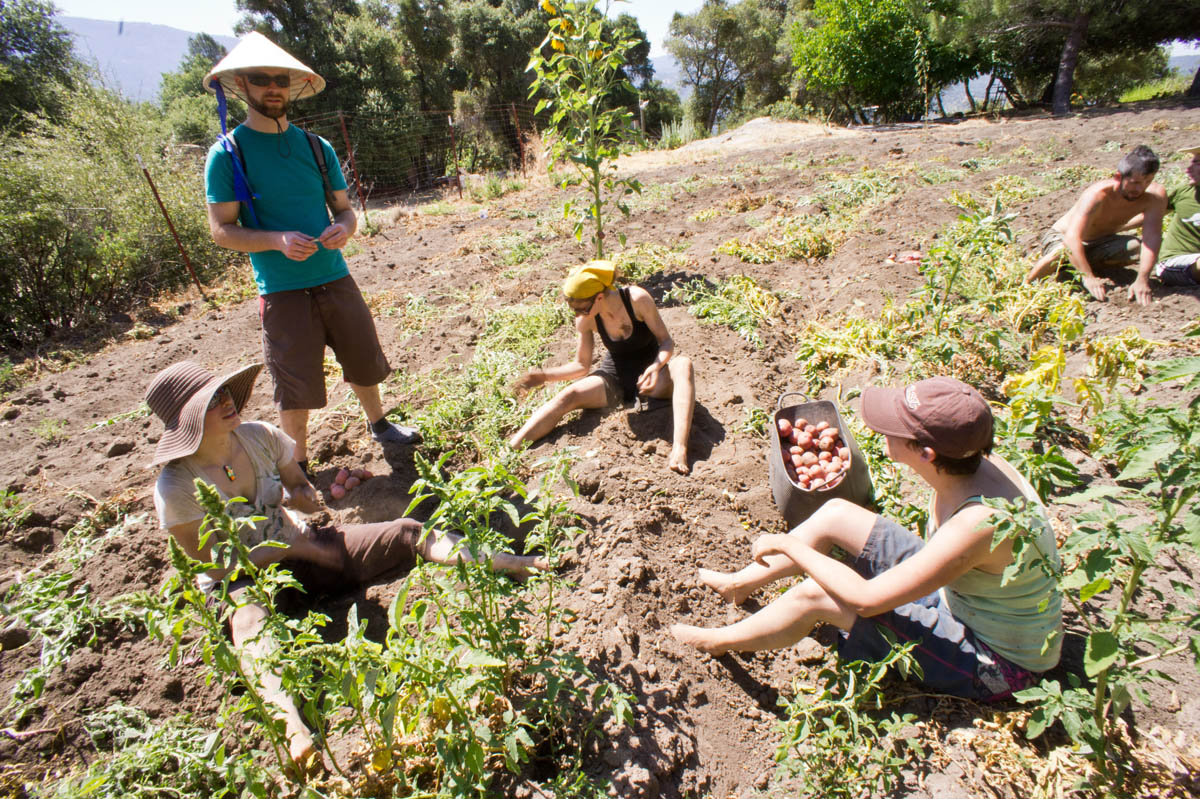 picking potatoes, photo: Peretz partensky
WWOOF in numbers
WWOOF is present on all six inhabited continents: in Europe, Asia, Africa, North and South America, and Australia. Around the world, there are over 100 WWOOF organisations, of which 62 are members of the umbrella organisation Federation of WWOOF Organisations (FoWO). Altogether, there are over 10,000 farms and smallholdings involved around the world.
The first important step for a volunteer is to know which country they would like to volunteer in. In every country where the WWOOF concept is well-developed, there is a national organisation and a coordinator. You need to decide on a country for volunteering and then register on the website of that national organisation, which is where potential volunteers can gain information about current offers and conditions for volunteers. You can also make contact with the hosts through the national websites. The time it takes between making the first contact and beginning volunteering varies from a few days to a few months. A list of countries with links to the websites of their national organisations can be found here.
Who can I get in touch with if I am not sure how to use the information I have found?
The WWOOF coordinator's role is to simplify the process for the hosts, and to ensure that volunteers are adequately prepared and have a pleasant stay. The coordinator is active in increasing the network of hosts on the national level, introducing the WWOOF principles to them and preparing them to receive volunteers. Coordinators also assist volunteers before they find a suitable host and promote their country as a WWOOF destination at home and abroad. Coordinators' contact details are to be found on the site of each national organisation.
"Independent" WWOOF countries
In quite a few countries the WWOOF concept is still in development, and as yet there is no national organisation to facilitate the process of joining the network. However, there are some hosts in these countries who are interested in receiving volunteers. You can contact hosts from the countries in this list through the site www.wwoofindependents.org.
What exactly will I be expected to do?
The work you are to do could be anything linked with running a smallholding. The exact nature of the tasks required will be specified when the volunteer shows interest in a particular farm. Work on a farm is seasonal, and jobs may include sowing, harvesting, or building; producing and selling wine, cheese and other products; or working with animals.
The length of stay on the farm
The length of the stay, along with the work that the volunteer will do, are things that need to be agreed between the host and the volunteer. A volunteer may stay for a few days or even a few years; a volunteer who plans to stay for a longer period on a farm will generally first complete a trial period of a specified length.
Membership
For a potential volunteer to gain access to the database of hosts, it is sometimes necessary to register on the organisation's site and to pay a year's membership, which may cost up to 30 euros. More information on membership and conditions of use can be found on each organisation's website.
Other expenses
The volunteer receives only lodging and food in exchange for their work. Expenses related to travel costs and visa processing, travel and health insurance, and (depending on the host) internet connection costs are covered by the volunteer.
Volunteering in groups
It is possible to volunteer as a couple, a larger group or a family, or to bring your pet with you when you volunteer. There are farms which happily accept parents with small children.
I have a farm and I need volunteers
To register as a host, you need to contact your national organisation, or a coordinator from a neighbouring country. They will help you become part of the WWOOF network.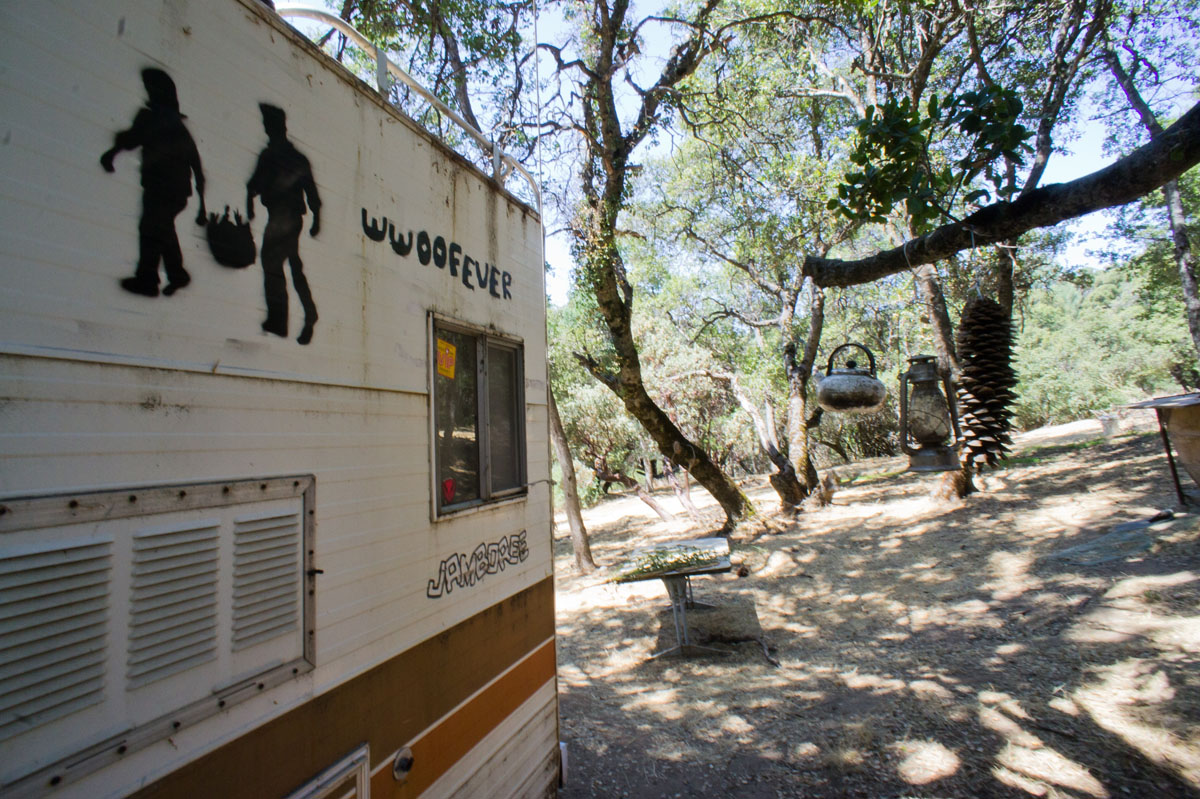 wwof camp, photo: Peretz partensky
WWOOF is not only involved in supporting and developing rural communities; it also provides a pathway through which skills and knowledge can be exchanged, in harmony with a specific set of values. Living in towns can mean becoming distanced from nature. Members of the WWOOF movement aim to make urban dwellers aware of the fragility and complexity of the natural world.
"Life in nature imparts a type of freedom that a city dweller just doesn't have, it inspires strength and faith, and humbles us by helping us understand that we exist as a part of nature and that we are controlled by a force that is incomparably greater than us alone", says Miloš Ninković, a farmer and one of the founders of the eco-village Vrmdža. In 2006, Miloš and a few of his friends from Belgrade decided to move to the countryside and begin their own business there.
Returning to the land and beginning organic production are big, radical steps, and most people would not be motivated to take them. However, a weekend or a few weeks on a farm can give us a good insight into how life could be different for many of us. At least once in our lifetime, we should conquer our fear of bugs, take a nap on some hay, chase the smoke from our lungs with mountain air and honey, learn how to get at a cow's udder without being kicked, go for a jaunt on a combine harvester, sow a seed, plant a tree, stroke a chicken (because kittens and puppies are not the only domestic animals who like to be cuddled), and recognise that the snow from different mountains somehow smells different, while old women everywhere have this in common – their sempiternal conversation and cooking. There, in the village, they have something special, so special that it brings you to the realisation that it was with real purpose that Tolstoy's Levin mowed meadows for fifty pages of Anna Karenina.
Let's get out there and try spending some time in that world; the more industrious we are, the more fascinating it can be.