On the sixth day of our search for the Travel House, we met with an elderly lady who agreed to show us her apartment. We liked it right away. Yener used all the known superlatives in the Turkish language to present us as trustworthy people, Marko batted his eyelashes at the lady as only he can do, and Lazar used up his feeble Turkish vocabulary in a (disputable) attempt to be appealing. This flood of charm engulfed the lady and convinced her that we are just the thing she needed in her life and appartment. We left the retainer, and the next day we signed the contract and got the key! And finally breathed a sigh of relief.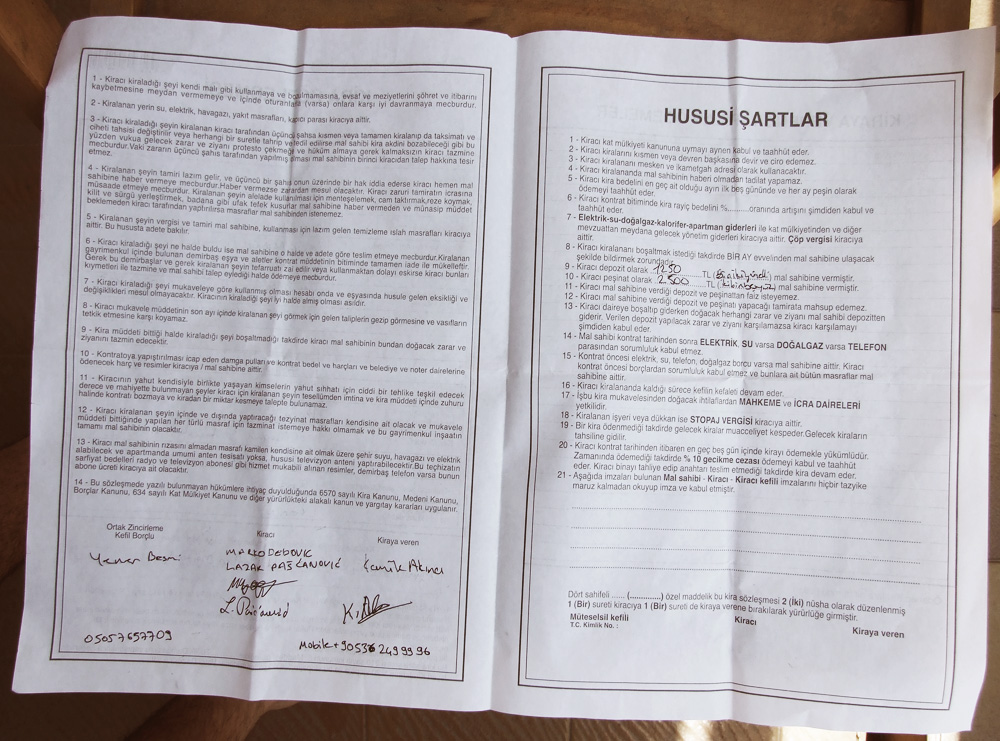 Main info about the appartment:
Part of town: Besiktas (European side of the city, 3 km from Taxim)
Size: 80 m2
Price: 552 euros per month
Deposit: 552 euros, to be returned in case there's no damage
Kitchen stove: yes
Fridge: no
Three rooms
Two balconies
One toilet.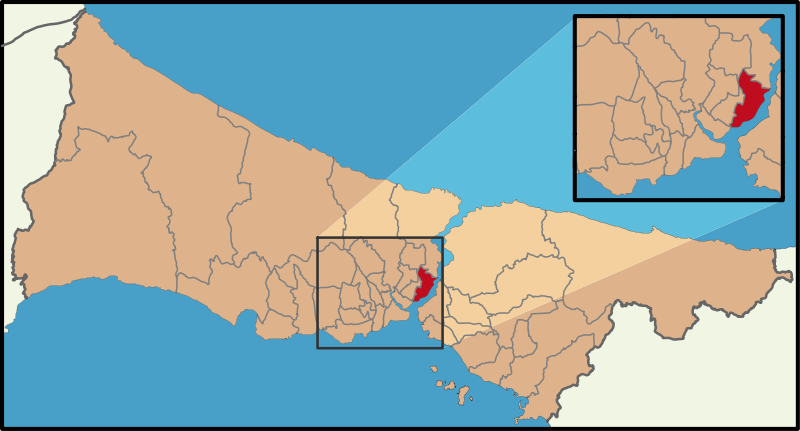 Source: Wikipedia
The apartment is bright, with a view of a tiny piece of the sea, there's a plum tree in front of the building and a couple of parks nearby.
The lady was kind enough to brings us an (empty) gas tank for the stove. She has also brought us some dishes, a teapot, a large curtain and some other trinkets. Other than that, the apartment is empty.
We told her we would be having a lot of guests, but we've sworn there wouldn't be any parties and loud activities of any kind, and that we'd be as quiet as mice so the neighbours won't have any reason to complain.
To do next:
- call the gas-man to fill & connect the tank
- find and buy a used fridge
- sign the Internet contract
- buy sugar, salt, flour, oil, detergent, washing powder, a huge basin for doing the laundy (there's no machine, perfect to limber up a bit), and other bare necessities
- publish the application form on the website
We've invited the Istanbul couchsurfing community, on the Istanbul group, to lend us whatever they have and can: plates, bowls, pans, forks, frying pans, mattresses, mats and so on. We'll most probably make a quiet housewarming party, where everyone will have a chance to bring us something for the house, to be returned upon the end of the project. So far we've been offered (for free): three couches, two armchairs, a cupboard, some chairs, table, plates, glasses, plastic basin, curtains... But we still have no idea how we're gonna carry all that.
So, that's it! You can expect the application form in a day or two. See you in Istanbul!