Since the Granada Travel House opened its door, it has been used by 180 travelers. Most of them came from Europe – one evening we had four Annas from Germany. There are also travelers from distant countries such as Bangladesh, the Dominican Republic, Chile, Australia, Jordan... We have also reached the record for this year - 27 people sleeping in the house at the same time.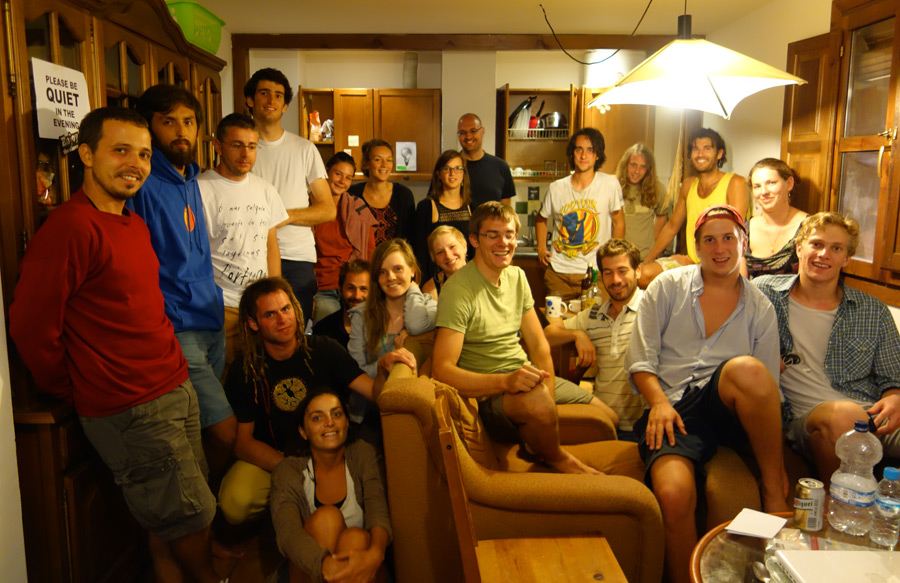 We had Remi from France, who could not remember that he has to take off his shoes, but made enough fig jam for eight large jars. Saro from Italy had been walking for two months when we bumped into him one midnight on a hill above Granada – he had just crossed Sierra Nevada, and the travel solidarity demanded that we bring him to the house. A Russian couple hitchhiked 12.000 km to get here, and Mak from Bangladesh came to give lecture at a congress of nutritionists. We also hosted half of a future circus troupe – five of them. They all came to Granada to take the entry exam for the circus school, and met each other in the Travel House. Not to mention the girl from Latvia, who came hitchhiking with her five year old child...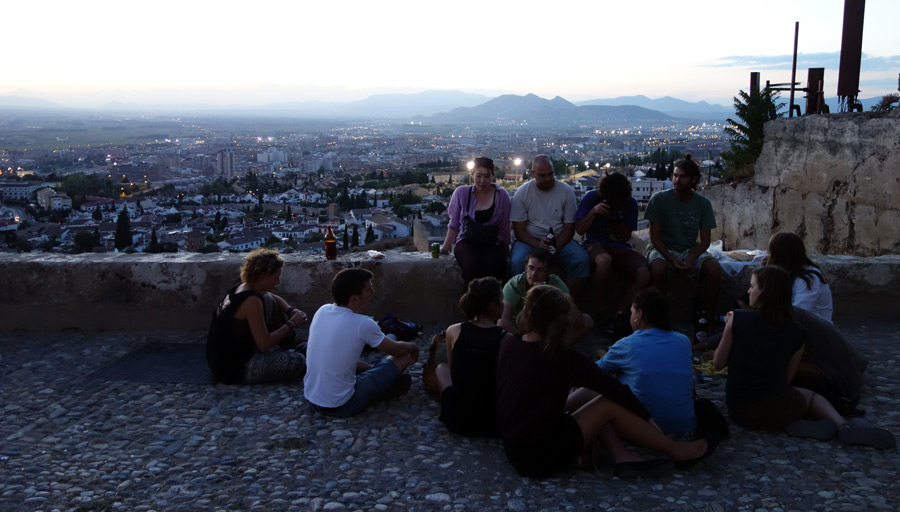 The landlady still occasionally drops in to show the apartment to prospective tenants. She did not respect the agreement to come twice a week at the same time, but she at least calls in an hour before she comes, so we have enough time to make the place look more decent.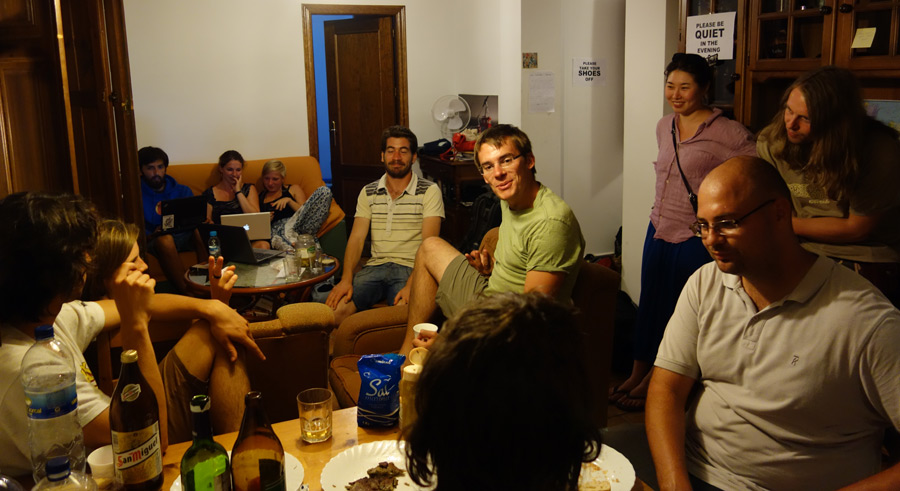 Since the walls are black in several places, especially in the corridor, we will have to pay for the painting of the whole apartment, which is rather expensive here in Spain. The landlady had started suspecting that we were running an illegal hostel (or something worse!) here, she suddenly lost the ability to speak English, which she had normally used before that. She re-acquired her language skills when one of the guests explained to her that nobody is making any money here and that we are all good friends.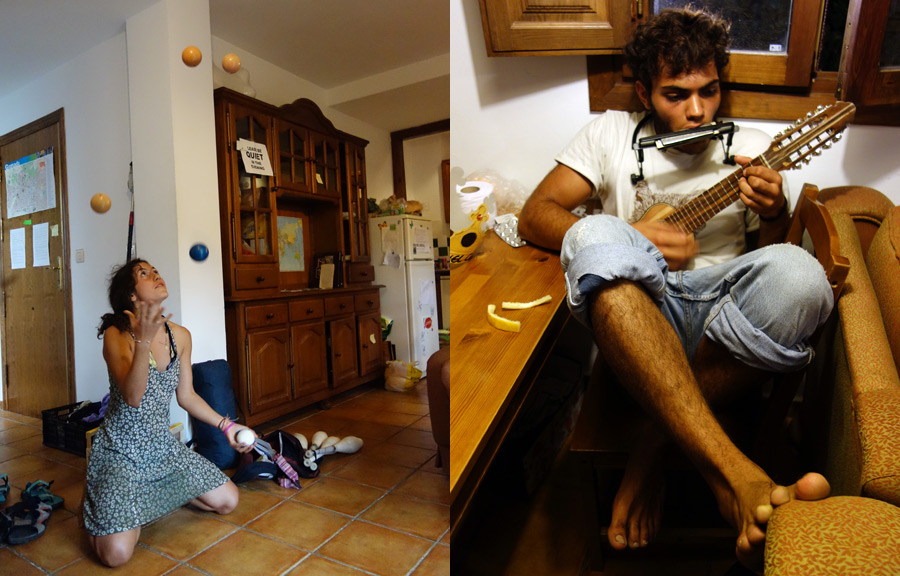 Unlike in Istanbul, where not even those with a map could find the house, in Granada we had uninvited backpackers on several occasions. They said that the guy who sits on the bridge and writes poems on a typewriter told them to come here.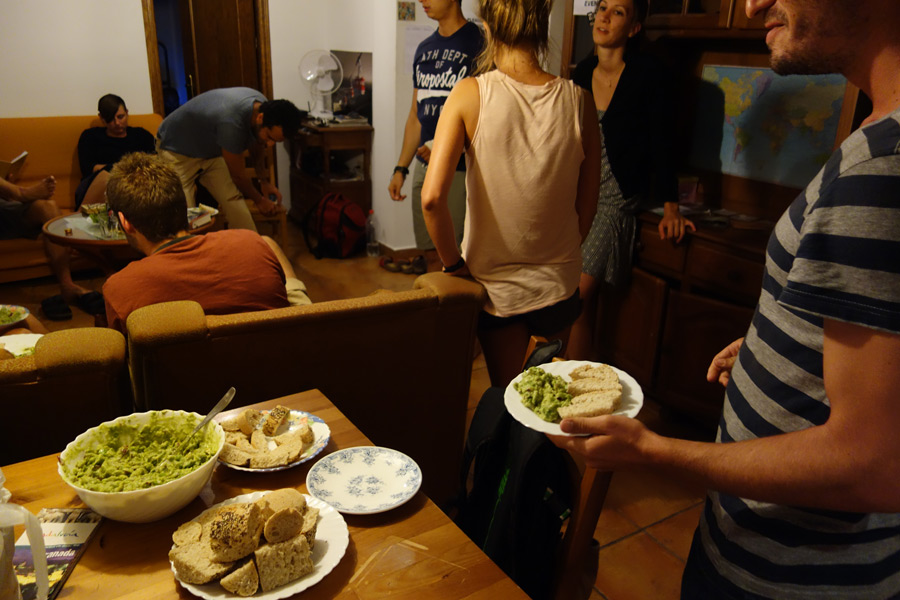 We also went for a couple of hikes. First time near Monachil, a village outside Granada, where we crossed hanging bridges, crawled under rocks, picked blackberries and figs and eventually got lost.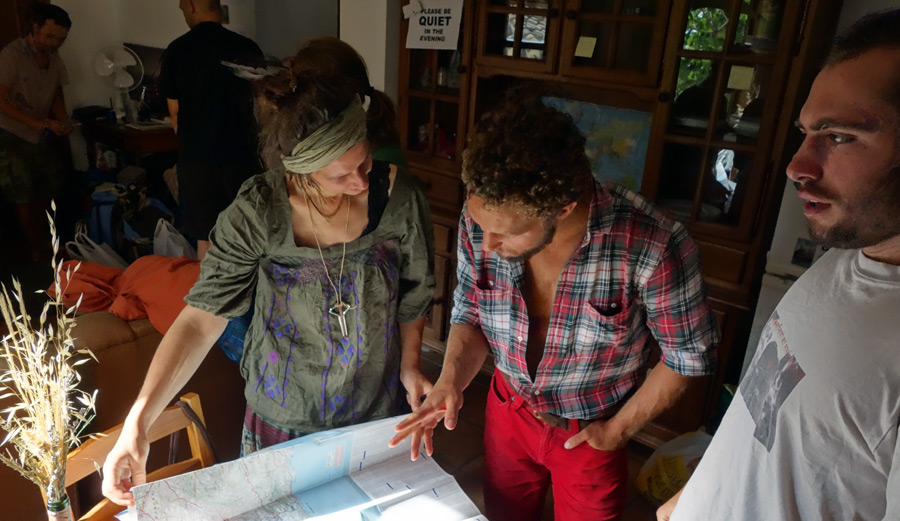 Another time, we went to see a lake by the dam. The excursion almost ended before it even started as, at the bus station, one minute before the bus was to depart, we realized that nobody knew the name of the place we were going to.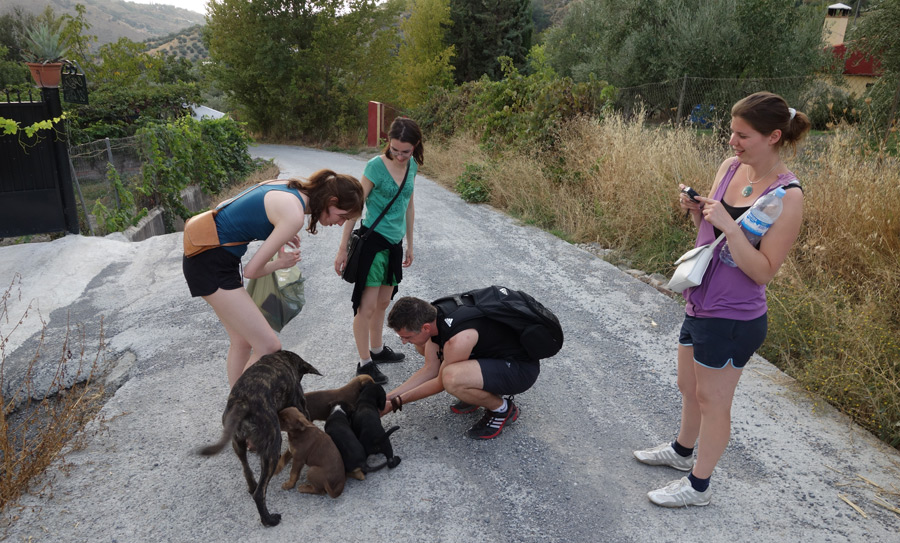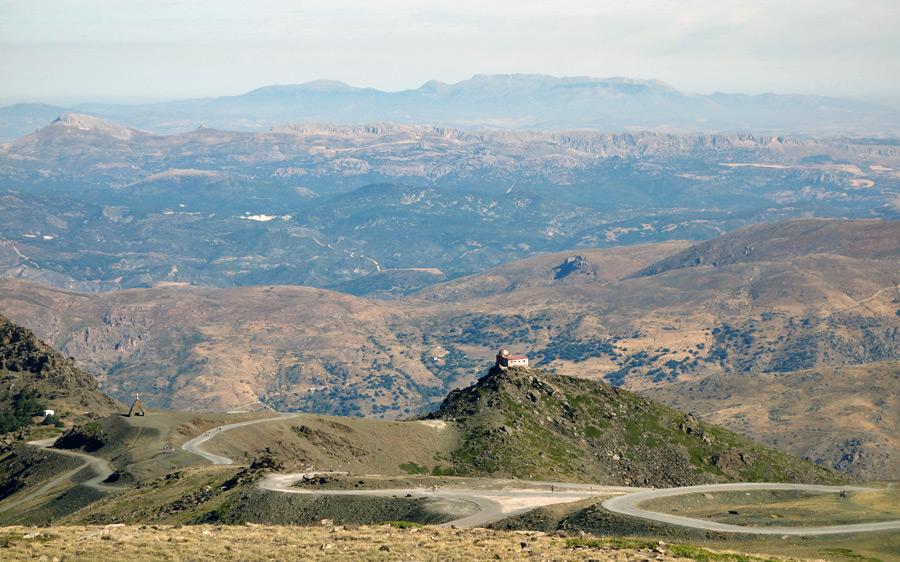 Finally, we will share with you Saro's reply to the question if it is possible to travel without money: "No money, no problem. No time, problem."