Hitchhiker's guide to Serbia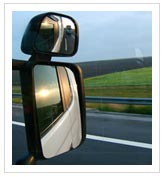 Hitchhiker's guide to Serbia is a result of joint effort of a number of the Serbia Travel Club members, from diverse experience and useful information that slowly but surely accumulated on the forum. The guide is intended for those who still believe that possession of money is not a necessary precondition for moving around, the adventurous spirits who are ready to bring a touch of uncertainty into their travels, those fond of all sorts of conversations with those who accept us into their vehicles, to share a couple of hours and kilometres with us.... and of course to the enthusiasts who won't miss the opportunity to fill their lungs with the clean highway air and get to know the enchanted world of fragrant gas stations, freezing winds and questioning one's own sanity at cursed, deserted crossroads in the small hours of night.
What this guide contains?
A guide to hitchhiking from and to a number of places in Serbia - which is the ideal spot to hitchhike from point A to point B, and which spots are to be avoided
A road map of Serbia, with all the most important roads
A hitchhiking phrasebook for Serbia
An opportunity to contribute to this idea by sharing your experience and information with other hitchhikers.